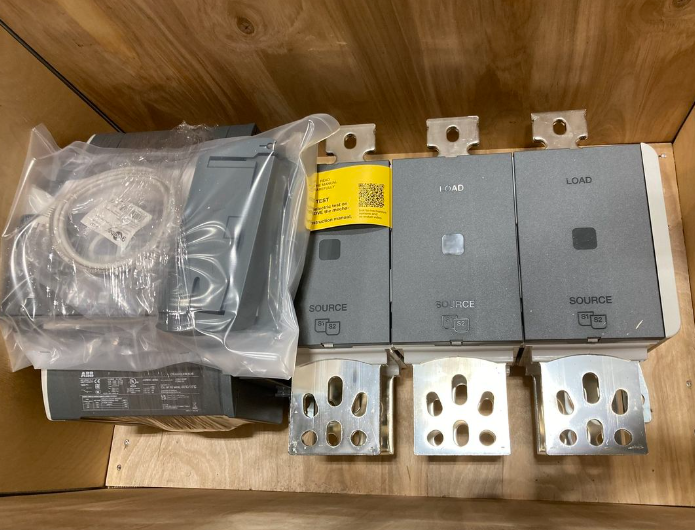 Which Generator Transfer Switch Is Right for You?
Without a generator transfer switch, power outages can stop us in our tracks. Losing power means downtime that can cause you to get behind on deadlines and lose tons of revenue. Having backup power infrastructure promises that the show will go on. However, no emergency power system is complete without a way to transfer your building's power source from utility to the backup generator. That's where the Transfer Switch comes in!
A transfer switch is designed to switch between power sources safely. This means that when the power grid goes down, you can easily shift to your backup power system. With ATI's wide variety of Transfer Switches, it's effortless to find the perfect Transfer Switch for your needs. In this blog, we'll inspect the varying features of Transfer Switches to help you determine what type of transfer switch will be the best fit for your specific application.
Understanding Types of Generator Transfer Switches
With dozens of configurations available on our website, it can be difficult to distinguish what features might be best for you. The two main types of transfer switches are automatic and manual. Automatic transfer switches are designed to sense when the utility power source fails and automatically switches to generator power. A manual transfer switch does not include sensors to automatically transfer to a backup power source, it requires a person to physically visit the transfer switch and pull a lever to transfer the power source.
If you're looking for convenience, an automatic transfer twitch is the way to go. They can efficiently switch between power sources so that you can enjoy an uninterrupted flow of electricity. Automatic transfer switches are also a great choice for companies that store perishable goods. For example, if a restaurant owner goes out of town, they wouldn't need to worry about food spoilage if the power goes out. The automatic transfer switch will seamlessly transition to the backup power source, keeping all the goods fresh.
Manual transfer switches tend to be less expensive and easier to maintain than their automatic counterparts. Manual transfer switches don't include high-tech sensors that detect a power outage, so they involve less materials and labor to make. Not having the sensors also permits them to be much more straightforward to maintain.
Another common transfer switch variation is service entrance rated versus non-service entry. The main difference between the two is that a service entrance rated switch is capable of handling electrical currents coming from utility power and includes a mechanism to turn the power on or off from utility. An example of this mechanism would be a circuit breaker. Service entry transfer switches also decrease the risk of back feeding into the electrical grid.
Non-Service entrance rated transfer switches are typically used when there is a main disconnect switch or circuit breaker already installed. The non-service transfer switch would be installed after the disconnecting device, therefore, the circuit is still protected and has a main shutoff handy.
Transfer Switch Brands Available at ATI
ATI offers generator transfer switches from the most trusted brands in the industry including Power Assemblies, Asco, Generac, and Eaton. Each of our Transfer Switches surpasses industry standards for safe and reliable performance. We offer transfer switches in a wide variety of configurations including amperage, voltage, manual, and automatic switches. Custom configurations are available by request.
ATI is your one-stop shop for your portable power needs. We also stock temporary power equipment such as generator feeder cables, generator docking stations, and camlock connection switches that are available on our website. We offer free shipping on orders over $500 and specialize in providing the quickest possible lead times. Our team of portable power experts prioritizes pairing you with the perfect equipment for your application and is easily accessible to offer support if you ever have any questions.
If you would like assistance while browsing our selection of transfer switches or if you would like to receive a free quote, please contact us at (800)-597-9311 or send us an email at PPG@atielectrical.com.