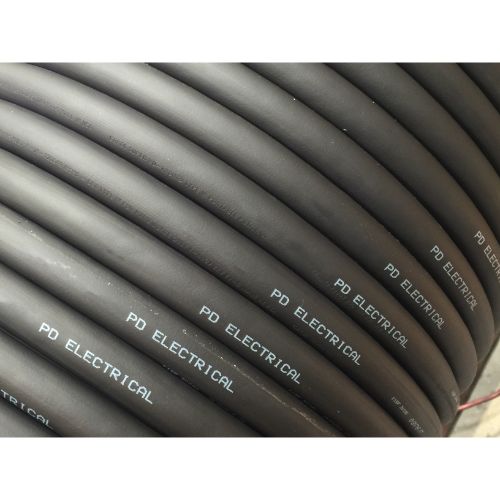 * All pictures shown are for illustration purposes only.
Actual product may vary based on spec selection.
Categories:
ATI provides custom jacket printing on all cables, regardless of length. Printing cable jackets of your cable make identification easier on your project sites where multiple vendors are present. 
Please Note: The charge is per printed foot. For example: if you order (3) 10FT Cable Assemblies that you would like printed, you'll need to order 30ea Cable Print part numbers as well. Unless specified otherwise, our standard print is every 2 feet. Please add an extra day of lead time to the regular cable order for the cable printing. 
You can add your cable print text under the special instructions during the checkout process, or you can email us the text at support@atielectrical.com with your order number.