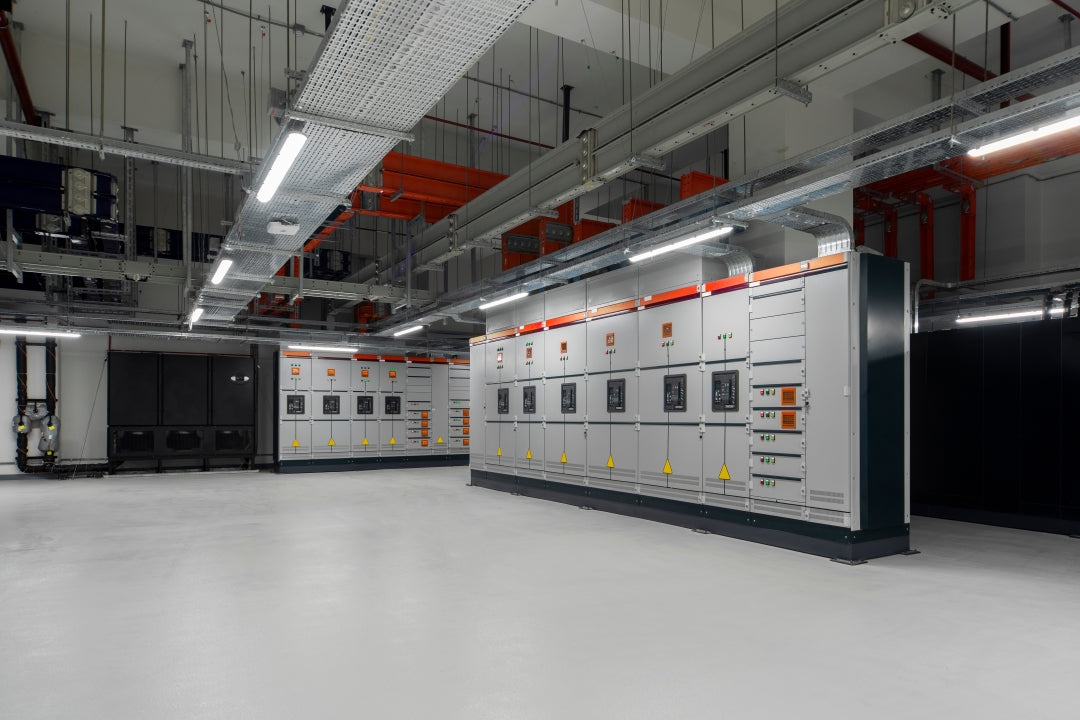 ATI Switchgear Division & Featured Projects
If you've ever had the opportunity to enjoy the glamor of Las Vegas - you've likely observed some of our Switchgear Division's work. ATI Electrical Supply is one of the leading providers of electrical switchgear and portable power distribution equipment. We offer an incredibly diverse assortment of cable assemblies, switchgear, and electrical components. Our team takes pride in our decades of combined project management experience, reputable products, and strong relationships with our customers.
Our Electrical Switchgear Projects Group (ESPG) has made incredible strides over the years and has even been invited to work on high-profile projects across Las Vegas and South Florida. In 2016, our Switchgear Division supplied $9 Million worth of medium and low-voltage switchgear to support construction on the Durango Station, including unit substations, paralleling gear, and temporary power products.
We're also involved in other large-scale projects, such as providing temporary power equipment for the MSG Sphere and Resorts World Las Vegas. Working on these projects allowed us to accumulate valuable experience that will propel us to continue exceeding client expectations.
When beginning a new project, we believe that understanding and aligning with our client's needs is fundamental for the success of the entire project. One of the first things that we do to kick off a new project is meet with our clients and set expectations. Our Switchgear division also collaborates on budgets and pricing, as well as creating a project schedule based on lead times. We set our company and clients up for success from day one by creating a defined plan with room to adapt if obstacles arise.
ATI's Switchgear Division is Devoted to Exceeding Expectations
While working on projects, ESPG team members lead with open and effective communication, organization, and pay very close attention to detail. All our products ship pre-assembled and are meticulously tested to make sure that they will exceed performance expectations once they're installed. Internal teamwork is critical for the success of our company, so we encourage open and honest communication across all departments to help us stay organized and on time. 
ATI had the opportunity to work on the construction of Las Vegas's T-Mobile Arena in 2016. It was an incredible experience that called for everyone to give their best effort and succeed as a team. Our involvement with the construction of the arena challenged us and helped us to grow into a company that consistently delivers results.
It's no secret that even with perfect planning and optimal work efficiency, things don't always go as planned. In recent years, supply chain issues and labor shortages have plagued the electrical construction industry. Over the years, we've mastered preventative measures to avoid supply chain issues that could lengthen our equipment's lead times. Our warehouse team prioritizes managing our inventory so that we always have source parts on hand. This methodology gives us a buffer against any roadblocks that we may encounter.
We relentlessly strive to offer our clients top-tier electrical gear, as well as unmatched customer service. Major construction projects often face strained deadlines, so every minute of a product's lead time counts. That's why we make it our mission to always be responsive and reliable. When you need something shipped to you on short notice, you can trust ATI Electrical Supply to get it done. Our team cares about your success and will do whatever it takes to help you thrive.
Expanding Our Switchgear Division's Presence in South Florida
Long-term business relationships are built on a foundation of mutual respect and trust that both parties have each other's best interest at heart. We only offer top of the line electrical gear to our clients and seek to create amazing customer experiences. Each member of our Switchgear team can quickly identify client demands and provide the proper electrical solutions. Our team puts in hard work to prove that we're here to be your power resource for many years to come.
The Las Vegas Valley Water District has chosen ATI to provide equipment, such as motor control centers and low-voltage transfer switches for an ongoing annual contract. Our clients are at the center of our accomplishments, and we're incredibly grateful for both our new and established partnerships. We pledge to continue to give each project our best effort and to continue supplying the best power distribution equipment on the market with great prices and quick lead times.
By valuing perseverance and growth, we're guiding ATI to always be better than the day before. As ATI Electrical Supply continues to grow, we set our sights on expanding our presence in South Florida. At the beginning of 2023, we moved our corporate headquarters to the sunny shores of Pompano Beach, Florida. South Florida is an incredibly lively area that's growing in population density by the day.
Our Switchgear Division Manager, Whitney McMillan, will be relocating to Pompano Beach to facilitate the growth of Florida's Switchgear Division. Please don't hesitate to give Whitney a call at (561)-696-9002 or send us an email at ESPG@atielectrical.com if you would like ATI to help power your next project.
As we look forward to the future, we would like to thank all our clients who have invited us to work on past projects across Las Vegas and South Florida. We've learned so much along the way and can't wait to see what the future holds!