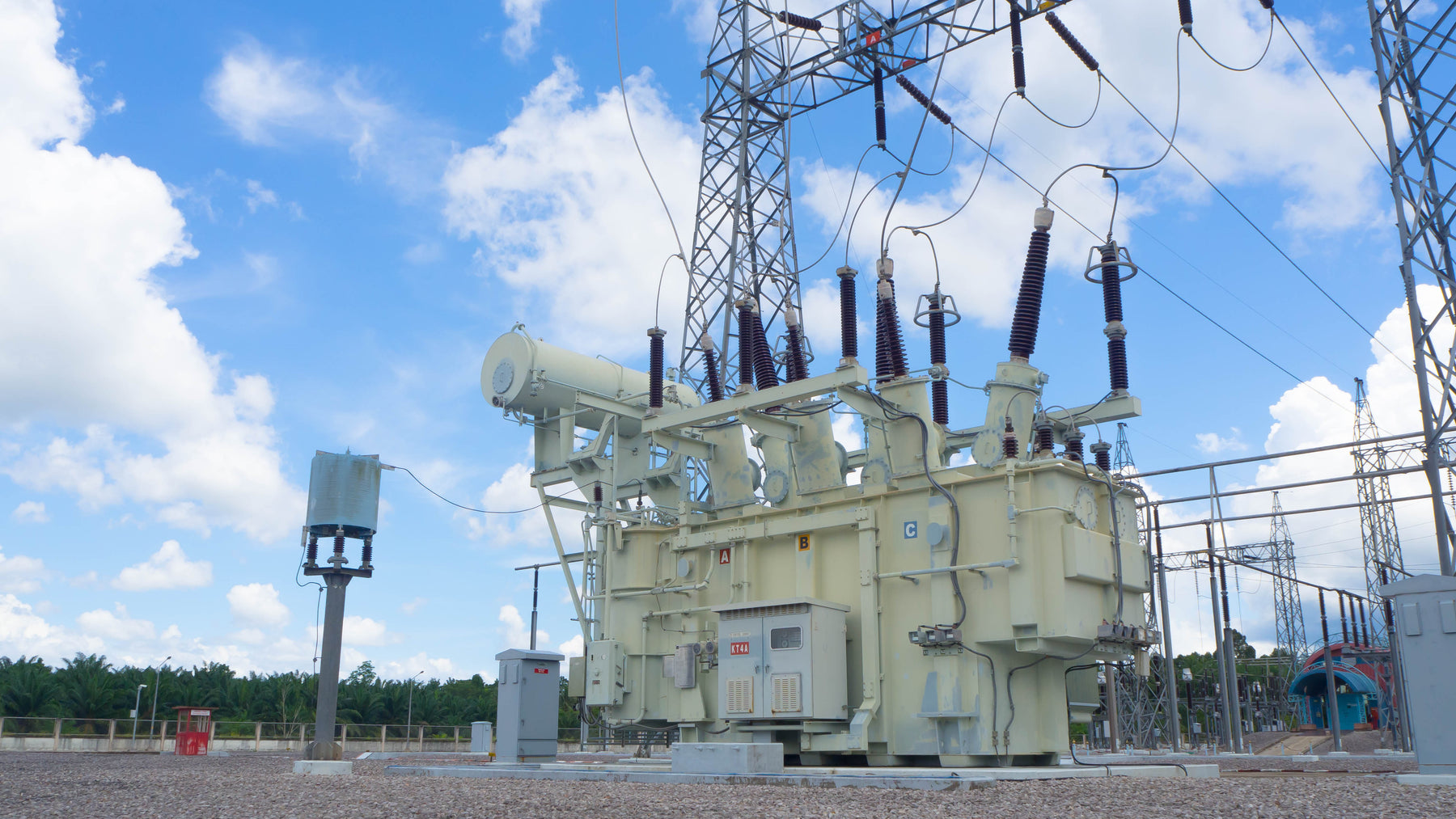 Medium Voltage Cable and Recertification Program
Shielded power cables are designed to transmit and distribute electrical current at medium voltage levels. Medium Voltage Cables typically operate between 1KV (1,000 Volts) and 30Kv (30,000 Volts), making them a versatile staple for many industries. ATI offers top-performance Type SH MV Cable, which is available by the foot or with the cable ends pre-terminated on MV Shielded Power Cable Assemblies. Each of our MV Assemblies is hand-crafted in the USA, tested, and certified to ensure maximum quality and reliability. In this article, we'll be defining medium voltage cables, exploring their applications, and providing details about our MV Cable certification program.
Understanding Medium Voltage Cable
Medium Voltage Assemblies are frequently used with permanent and mobile substations. The cables pass electricity from the high voltage source and move it into a transformer. The transformer then steps down the intensity of the current into something that can be re-distributed for its intended use. Cables rated for 15Kv or less are often used in the temporary power market. Assemblies rated over 15Kv are often restricted for use by utility companies due to the risky nature of high-voltage applications.
We offer top-performance raw shielded power cables (Type SH) sold by the foot and they're available in a variety of gauges to suit the needs of your project. Our raw cable is perfect for supplying power while replacing or testing utility poles. Our pre-terminated MV Assemblies are available in 5Kv, 8Kv, 15Kv, 25Kv, and 35Kv and are offered in multiple lengths and wire gauges. These are available with your choice of end terminations such as lugged end, deadbreak end, and loadbreak end variations.
Lugged-end cables are designed to bolt directly onto a transformer. Dead breaks are shaped like the letter "T" and are meant to connect to each other, like an extension cord. These are only to be connected and disconnected while the circuit is off or "dead". Load break connectors are shaped like an elbow and are specialized for utility applications. These may be connected while the circuit is on or under load.
Each MV Cable features a robust construction to establish safe and efficient power transmission in various applications. Whether you need reliable power distribution for industrial, commercial, or residential purposes, ATI has you covered. You can trust ATI to deliver long-lasting, dependable power solutions for your medium-voltage cable requirements. Our team of experts takes pride in offering best-in-class portable power products and amazing customer experiences.
Prioritizing Your Safety
Our Assemblies go through rigorous quality control and testing before they're available for sale. This allows us to guarantee top performance and minimize the risk of defects that can cause electrical faults, downtime, and costly repairs. Each of ATI's MV Assemblies has earned multiple certifications for exceeding industry standards for safety and reliability. Its CSA, UL-Listing, and NEMA 3R Rating with drip shields ensures maximum performance even in tough weather conditions. You can rely on ATI for top-performing MV Cables that will consistently distribute electrical currents throughout their lifespan. 
Medium Voltage Cable Testing
Medium voltage applications can be extremely dangerous if not handled properly. According to the NFPA, 1,665 workers were killed by exposure to electricity in the decade spanning 2010-2020. It's critical to only use top-performance cables that are rated for handling at least 20% more current than your application requires. Choosing the proper equipment will minimize risks and help to keep you and your team safe. 
To ensure that your MV Cable maintains the highest safety and reliability standards, it's critical to regularly test the cable after each use. Testing allows you to spot any damage or defective performance that could lead to unsafe operating conditions. ATI prioritizes safety and strives to offer an affordable and accessible comprehensive testing program. Our cable testing program uses advanced testing methods and equipment to spot any issues that could compromise the integrity of your cables. 
Our high-voltage testers are capable of loading assemblies with electric currents and checking for leaks and inefficiencies that could become dangerous if left unchecked. Every three years, our team receives special training, and our testing equipment is recertified. This helps us to stay on the cutting edge of industry regulations and safety standards so that we can offer you the best cable testing program possible. Upon completing our program, cables deemed safe will receive a certification, stamped with the date they were last tested to ensure that they are ready for their next use. By choosing our cable testing program, you can be confident that your cables are safe for operation and reduce your risk of accidents and electrical fires on the job. 
If you would like to receive a personalized quote for our MV Cable or cable testing program, please don't hesitate to contact us at PPG@atielectrical.com, or you can call or text us at (800)-597-9311. Our team is ready to help you power up your next project. We look forward to providing you with top-performance portable power products and exceptional services!