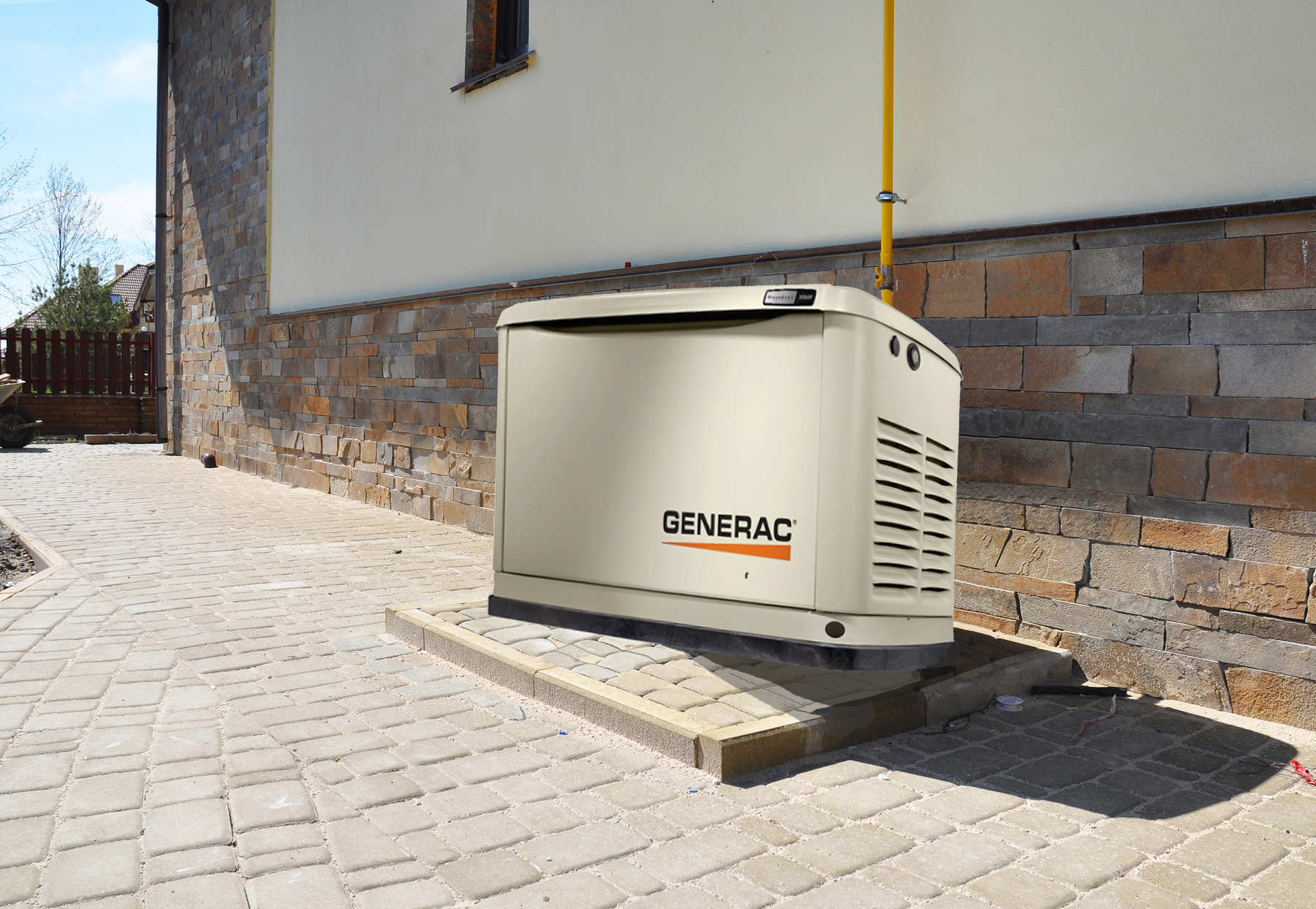 What ATI's New Line of Standby and Portable Generators Means for You
In a fast-paced world where downtime is not an option, we've gone ahead and created our new line of standby and portable generators so that you can always stay connected. Our lineup includes high-powered standby generators with automatic transfer switches, portable generators, and even portable inverters! Each generator featured in this collection has been carefully selected by our Portable Power Experts to ensure the best quality and prices for our customers.
We chose to partner with Generac because of their reputation for manufacturing outstanding equipment. With so many options available in our generator lineup, finding your perfect match can feel like finding a needle in a haystack. In this article, we will discuss how to estimate how many watts you need and break down each of the subcategories featured in our lineup. If you still have questions after reading this article, please call us directly at (800)-597-9311. We'd be happy to help pair you with the perfect generator that meets your needs.
What Should Your Standby and Portable Generator's Power Output Be?
You can find generators ranging from a modest 1 kW to a mighty 26 kW of output by going to Products > Power Distribution > Generators. If this is your first time buying a generator, you're probably wondering how many watts you need and maybe even what could happen if you picked the wrong size generator. To answer this question, overloading your generator can shorten its lifespan and even cause a fire. However, you can steer clear of these issues by never exceeding 80% of your generator's maximum rating.
The first step to choosing the right generator is to figure out how many watts you need. We recommend partnering with one of our professionals to determine your specific criteria. We've also included a chart at the bottom of this article to help you get a ballpark idea of what size generator you should be shopping for. 
Decide what tools or appliances you might like to power at the same time and find them in the chart. Record those numbers and add them together as instructed. Remember that your generator should be capable of providing at least 20% more electrical output than you will need. Investing in a stronger generator is better than putting your appliances at risk. 
Preferred Portable and Standby Generator Options
Our GP Series Portable Generators offer all the bells and whistles at an affordable price. All our GP series generators include useful features that are great for those new to owning a generator. Its OHV engine with built-in splash lubrication is designed for a smooth fuel mixture to keep your generator's engine healthy for many years to come. Our GP Series generators will automatically shut off if the engine's oil is running low, so there's no need to worry while learning how to maintain your new generator.
The GP Generators have a large-capacity fuel tank so that you can spend less time refilling fuel and more time enjoying reliable power output. You should always be cautious of where you plan to locate your generator, so carbon monoxide levels do not become an issue. However, the GP series generators include COsense technology that detects carbon monoxide levels and sends an alert if they become dangerously high. 
Our most popular option is the Generac's Guardian Generator because it is known as one of the top standby generators on the market. We offer the generator as either a standalone, or as a package with an automatic transfer switch. The optional automatic transfer switch will automatically switch your house from utility power to the backup power so that you don't need to go out during the storm to manually switch it over.
The Guardian Generators from Generac include Alexa smart home technology and the ability to connect to Wi-Fi for mobile monitoring. They can power most homes and are offered in outputs ranging from 10 kW to 26 kW. Our team of experts gives the Guardian Generators a well deserved five stars due to its ergonomic controls, reliability, and ability to run off natural gas or convert to a liquid propane fuel source.
Smaller Portable Generator for Convenient Usage
We've added some Generac Portable inverters to our generator category to offer a compact power source on the go. Ranging from 2500, 3300, and 3500, these inverters are 25% lighter and an incredible 50% quieter than its competitors. It even includes a fuel-efficient engine that automatically adjusts engine speeds to help you get the most out of your fuel. Our line of inverters is perfect for small projects and powering gadgets on camping trips.
We had to go green and include some versatile options with our 1000 Watt and 2000 Watt battery-powered generators. Untangling charging cords for your mobile devices can be irritating. Well, now you can avoid the hassle by using the battery-powered generator's wireless charging pad. This generator offers flexible charging options including charging by solar panel, car, and generator so that you can charge anywhere, anytime!
If you would like to request a quote on ATI's line of power distribution equipment, standby, and portable generators or have any other questions, please contact us at inquiries@atielectrical.com or give us a call at (800)-597-9311.