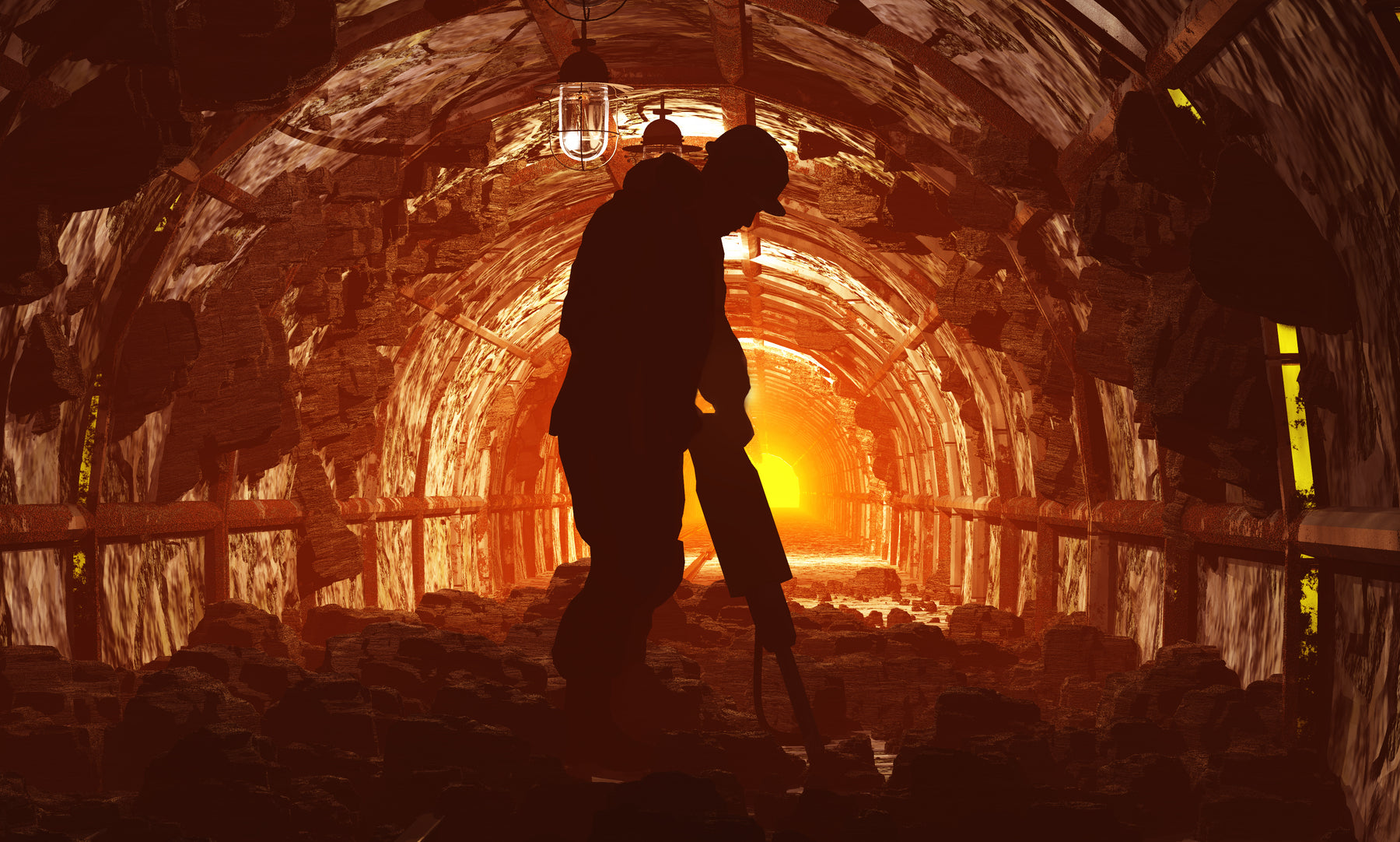 Power Up Your Project: ATI Announces New Portable Power Mining Line
We're excited to announce our new line of mining products! ATI specializes in providing thousands of portable power products for multiple industries including mining, construction, entertainment venues, hospitals, and more! Our extensive selection of products includes cable assemblies, power distribution equipment, and wire connectors from brands that you can trust. Each of our products meets or exceeds industry standards to ensure reliable performance and safety. Our operations team carefully manages our inventory to make sure that we're always able to provide you with the equipment you need on time. 
Our new line of mining products includes connectors, cleaning supplies, wrenches, and raw wire all designed for the mining industry. This new collection of mining products has been carefully selected to meet the demanding requirements of mining. Our website carries multiple variations for each product so that we can offer you everything that you need to complete your project. In the upcoming weeks, we'll be adding more products to this category so keep your eyes peeled and if there's anything you can't find on our site, please contact our Mining Project Manager for assistance by dialing (702)-370-4815.
In today's article, we highlight the importance of reliable electrical equipment in the mining industry, the value of our new product line, and our commitment to safety standards.
Portable Power Mining Products You Can Count On
Mining is essential to provide the raw materials necessary for many aspects of modern life, such as technology and manufacturing. Mining projects are extremely time-sensitive and hazardous in nature. Unstable portable power equipment can lead to serious accidents and delayed production. It's crucial that electrical equipment is durable, reliable, and able to resist heat and chemical exposure. Reliable equipment minimizes the risk of accidents and maximizes the efficiency of mining operations.  
ATI Electrical Supply strives to provide the highest-quality products in the market at competitive prices. Our new line of mining products is made with sturdy materials to withstand extreme conditions during mining applications. All our products have been factory tested to make sure that they will provide electrical output without defects. When you work with the experts at ATI, you can be confident that you have the right equipment for safe and efficient operations.
Mining Products in The Spotlight
We now offer mining cables, such as our Type G-GC Round Power Cable that features 3 conductors and is rated for a maximum of 2,000V. This flexible cable is perfect for light mining applications and offers indented printing on the cable jacket for easy identification. Type G-GC Cables are designed with rope inlay to prevent twisting during installation. These are MSHA approved cables that will provide superior performance and reliability. ATI has both lead-cured and standard cables that are available in sizes ranging from #2 AWG to 4/0.
Cable Attachments and Panel Mount Connectors by Special Mining Services are now available in multiple sizes with male and female options. Connectors are available with pilot pin contacts and ¾ turn-locks for user-friendly applications that help prevent an accidental disconnect. They also feature water-tight seals to protect receptacles from water damage. All Connectors meet MSHA guidelines and are approved for a maximum voltage rating of 250V.
The Single mode SC/APC Connectors by AFL Communications feature 900µm boots and come in a pack of 6. Cables feature a fusion splice connector termination process so that you can sidestep crimping or using adhesives. Each connector is also compatible with most fiber-holder-based fusion splicing platforms for user convenience. Single mode SC/APC Connectors are versatile and can be used in a variety of applications. Cables are available in both blue and green.
Our Commitment to Safety
The mining industry is subject to strict safety regulations and standards. Our new lineup showcases products made with flame and shatter resistant materials. The mining equipment has gone through extensive testing and earned ratings, such as the FT-5 Flame Test and MSHA approval. Our mining line includes equipment that features RoHS components, NEMA ratings, and UL Listings for high performance and safety.
ATI holds a commitment to looking after the safety of our customers. We understand that products need to align with mining safety codes and our goal is to provide everything you need to complete your project and keep your team safe.
Why Choose ATI?
We place a heavy emphasis on creating amazing customer experiences. Our sales team has decades of experience helping customers solve their portable power problems. We specialize in identifying what equipment may be needed for your project and shipping it in a timely manner. It's easy to talk to a live sales representative via phone, email, or the live chat box on our website. You can always count on us for prompt, clear communication. 
Free shipping is offered on orders over $500, and you can rely on us to provide transparent, accurate quotes and short lead times. We also offer Net 30 Terms to provide our customers with some financial flexibility. Our credit program takes minutes to apply for and is easy to redeem checkout, making online purchases a breeze!
Are you interested in receiving a quote and learning more about our wide selection of portable power products? Contact us today at (800)-597-9311 or send us an email at PPG@atielectrical.com to learn more about our best-in-class equipment and commitment to customer service.