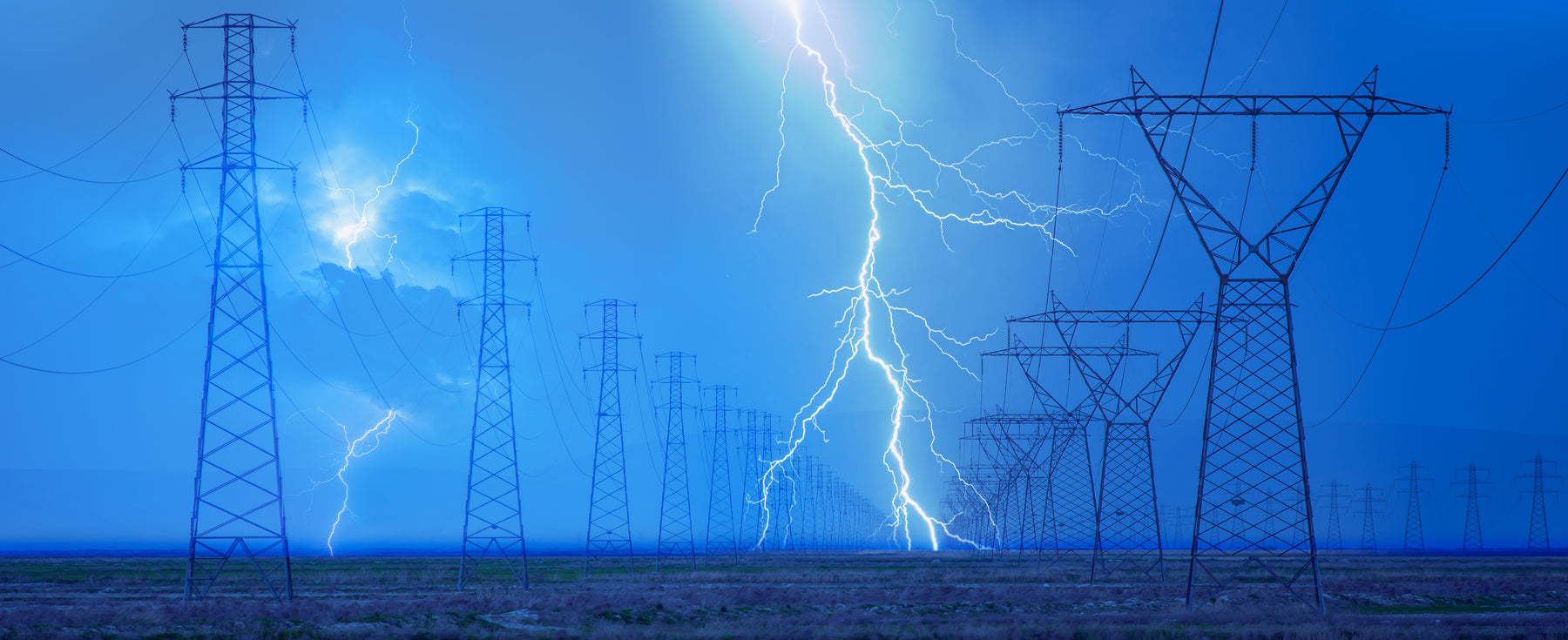 How To Protect Your Business From Bad Weather
Businesses rely heavily on electricity to power their operations, and an unexpected outage can cause serious disruptions. Bad weather such as storms, floods, and hurricanes can cause widespread power outages that leave businesses scrambling to find a way to get the lights back on and increase productivity. Fortunately, ATI Electrical Supply can supply you with the emergency power equipment you need to protect your business or home from sudden outages due to bad weather. Throughout this article, we will discuss the types of different temporary and emergency equipment that is relevant for your home or business, their benefits, and more! If you still have questions after reading this article, our experts will be happy to lend a helping hand to assist with your project's needs.
Understanding The Different Categories of Backup Power
There are two main categories of backup power infrastructure, UPS (Uninterrupted Power Supply) and Standby power. When the power grid goes out, UPS systems are designed to automatically switch over to their stored battery power in order to provide uninterrupted power to its users. UPS systems work by storing AC electrical currents from the primary electrical supply and storing it in batteries. In the event of a power outage, a UPS system then uses these batteries to create DC currents and provide power. However, these can run out rather quickly and are not the best option for outages that last more than a few hours.
Standby power relies on generators to create electricity without using the power grid. Standby generators can run off of different types of fuel, including natural gas, propane, diesel, or even a combination of natural gas and diesel. Diesel and hybrid-fuel generators tend to be common choices for heavy-duty applications as they are generally more sturdy than natural gas or propane generators. Natural gas and propane generators are often less expensive than diesel or hybrid-fuel generators, so they are popular choices for residential use. 
Inverters, portable generators, and industrial or standby generators are the three main categories for the different types of backup generators. Inverters are small and light, perfect for light usage such as powering a few tools or temp power lighting at a jobsite. Portable generators provide more electricity than inverters, and include wheels to easily move between locations. Finally, standby generators are designed to be semi-permanent. They usually sit on slabs of cement in a fixed location, often referred to as "hurricane pads", and provide large amounts of power for heavy-duty applications.
Identifying the Best Electrical Equipment for You
When shopping for temporary power equipment, it's important to put quality and performance first. It can be tempting to purchase cables and power distribution equipment that is less expensive, but rated below your needs. Purchasing sub-par equipment can be extremely expensive in the long run. Using equipment that is not properly rated for your needs can lead to an electrical fire that could damage property or get someone hurt or even killed. Be sure to choose equipment that has appropriate electrical ratings for its intended use. High-quality electrical products are worth investing in. They'll provide you with safe, reliable backup power for many years to come.
At ATI Electrical Supply, we are proud to be a leading provider for portable power products and generator related equipment. We have an extensive collection of power distribution equipment, such as cable assemblies, portable distribution units, replacement parts, and much more. Our team has decades of experience in the field, and strive to help our customers choose the best products for their business or personal use. Everything we offer has been carefully crafted by the most trusted manufacturers in the industry. Each of our products are made from the highest quality materials available and meet or exceed industry standards to establish premium performance and reliability.
Essential Backup Power Accessories
In order to install your backup power supply, you will need a certified or licensed electrician to install your emergency power source and connect it to your building. We offer generator cables in a wide range of amperage and voltage ratings to help support you on your installation journey. Our power distribution equipment includes models that vary in price to help you create an affordable backup power setup. We also offer custom builds if you need anything outside of our standard products. 
Our sales team specializes in pairing our customers with the proper equipment needed to complete projects or protect their home or business in case of an emergency. When it comes to high-quality temporary power products, you can rely on ATI! If you are looking to install a backup power system, or would like to learn more about how our power products can help you please send us an email at PGG@atielectrical.com or call or send a text to (800)-597-9311.