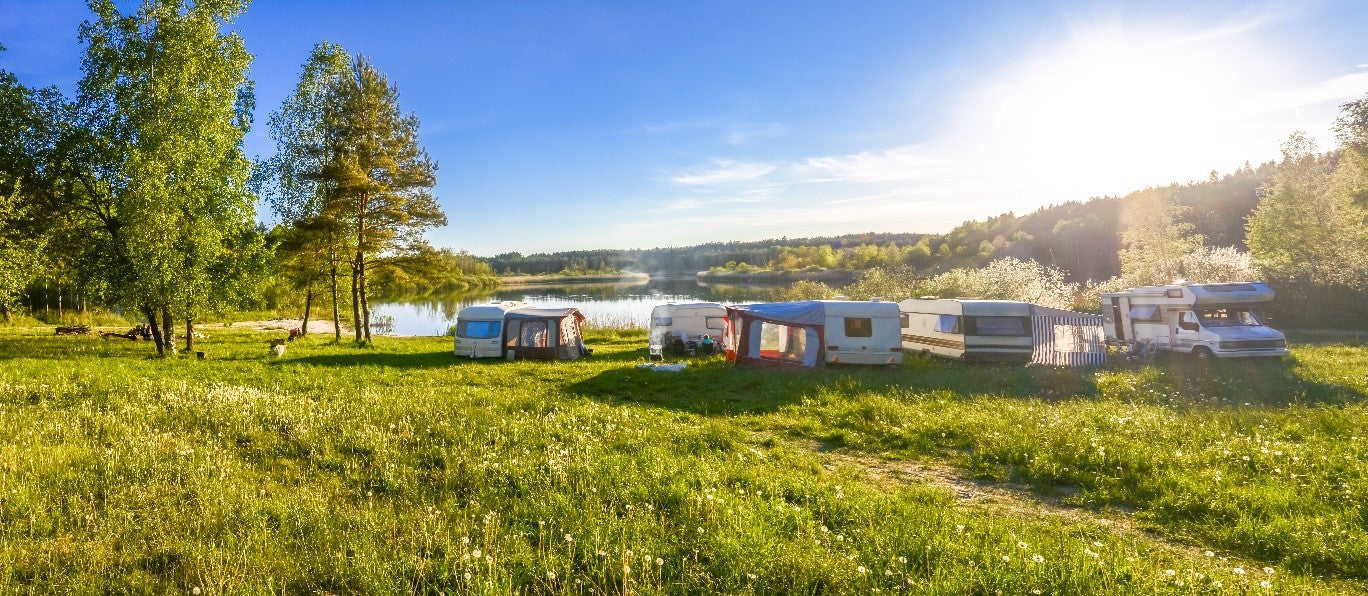 How To Get Power Practically Anywhere
Whether you're out working on a construction site, performing at an amphitheater, or way out in the boondocks for a camping trip with your family, bringing along some form of portable power equipment can be beneficial. I know, I know… Some may argue that the whole point of camping is to leave the electronics at home and enjoy the beautiful outdoors, although times are ever changing in todays' world.
For example, having a generator with you on the campsite can provide amenities that amplifies your outdoor experience. It can energize campground lighting, an electric stove for cooking, allow you to enjoy some music or a sports broadcast, charge a camera to capture the experience, bug zappers for those pesky mosquitos, and lastly and most importantly, you can charge your RV or your car's battery with the help of a generator in case of an emergency!
Now in regards to construction sites, having accessible portable power is a must. Temporary power on a jobsite helps the project stay on schedule by allowing workers to operate power tools, charge equipment, power ventilation fans, and energize lighting systems for those working overnight shifts.
Regardless of why you need portable power, whether it be for business or pleasure, the experts at ATI Electrical Supply have the knowledge and the tools to assist even the smallest of jobs up to wide-scale industrial projects. We're happy to answer any questions along the way and help get you set up with the perfect portable power solution for your application.
The Three Essential Solutions To Get Power Practically Anywhere
How does someone distribute electricity throughout a large desolate area like a construction site? Well, it requires a great deal of planning to do it effectively, but the process all starts with one simple product – A Portable Generator.
You can think of the generator as your headquarters for accessible temporary power. Electricity is produced at the generator and is distributed to a specified location using the next most important product in this process – Cable Assemblies.
ATI stocks several different types of cable assemblies, however, today we will be focusing on a portable power favorite - Spider-Box Locking Cables. They're the perfect cables for temporary power applications and are designed to supply generator power throughout a job site by connecting to Power Distribution Units, which are commonly known as "Spider Boxes". ATI offers multiple Spider Boxes for purchase directly on our website.
With these three essential portable power products you'll have everything you need to effectively provide safe and lasting temporary power wherever you may be. View our recommendations for the ultimate spider box below based on reviews from our beloved customers.
Power Assemblies Beetle Box

Available in 50 or 200 Amps
Rugged, durable, and non-metallic shock resistant frame.
Lightweight and stackable to maximize functionality.
Multiple models and configurations available.
Branch circuit protection & GFCI outlets. 
Southwire's X-Treme Spider Box

Available in 50 or 30 Amps
Durable carbon steel enclosure.
Sled Base for stable positioning.
Perfect for use in the entertainment industry.
Weatherproof GFCI receptacles and circuit breakers.
Dedicated 20-amp circuits.
Planning Out Your Power Distribution Setup
It's imperative that you map out your project strategically to maximize efficiency on the job and minimize material costs on expensive cable assemblies. Thoroughly planning out your power distribution set up will help guide you to figure out exactly where to place the generator and power distribution boxes.
Once you have determined how many spider boxes you'll need, and where they'll be located, you can now measure what size cable lengths are necessary. If you've done this entire process effectively, you should be able to estimate the size of the generator needed for the project.  A pro tip here is to take your time mapping this out, as an adequate design will help you save tons of money of material costs.
The example below is a representation on how your jobsite power distribution setup should look:
 Generator → Cables → Spider Box → Tools/ Lighting / Equipment
Keep in mind that it's so important to inspect equipment before each use and always use GFCI rated outlets when outdoors. If you find that any of your cables or spider boxes have been damaged, we highly suggest that you do NOT put any voltage through those items as it can be an electrocution hazard.
As portable power experts, we know that it can be exhausting dealing with damaged equipment, and you often need power on site ASAP, that's why we're here to encourage you not to spend a fortune on new cable assemblies, but rather give ATI a call right away to participate in our Cable Repair Program and get those damaged cables back in the field. If you have any questions at all, don't hesitate to reach out to our portable power experts at (800)-597-9311 and we'll be happy to help you plan out your next project.