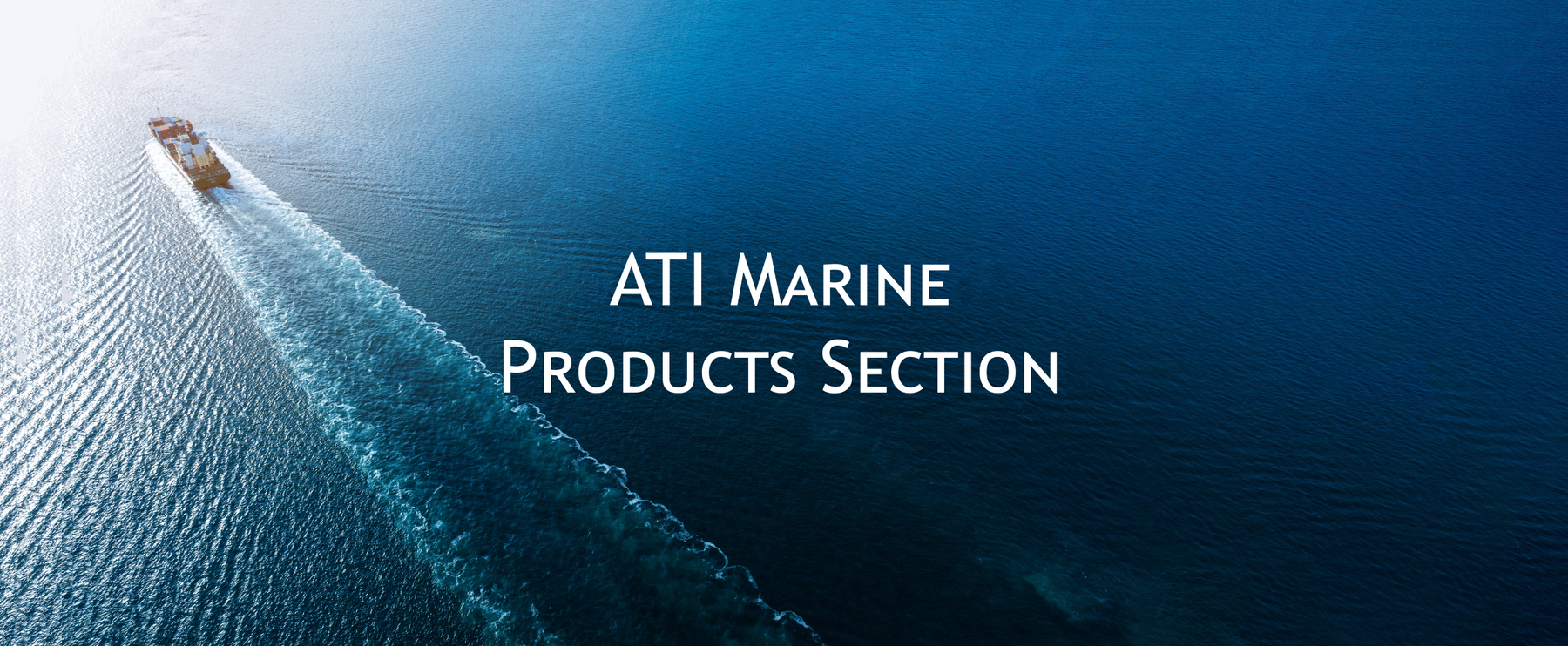 ATI Marine Product Section
Online shopping, browsing, and general internet usage as a whole has surged in recent years. The simple convenience of being able to order an item at the click of a button is unparalleled. Today you can effortlessly add a few items to your cart, checkout, and generally within a day or so your package will be waiting outside your front door.
In an effort to offer our customers the same convenience, ATI is developing an easy-to-use online store for our customers. Organizing this has been one of our top priorities for quite some time now and we're persistently updating this site to make it easier for customers like you to find the products that they need to tackle any and all things electrical.
We understand that electricity can be complicated, so we're constantly revising our website and its product pages to include up-to-date images and all of specifications needed so you know exactly what you're going to receive before you check out because convenience is compromised by confusion.
If there's ever anything you're uncertain about, please don't hesitate to reach out to our experts by phone or email. Our contact information can be found here. Our team is knowledgeable, friendly, and welcoming.  We love hearing from our customers and we're happy to provide A+ service and improve our site for the next time you visit!
Shop By Industry
We work with customers from a range of different industries that includes, but is not limited to construction, mining, marine, entertainment, military, and more! So, in order to make browsing and searching easy, we've taken it a step further to make online shopping a breeze for our beloved customers. We've added a new category – "Shop by Industry", so you can find products in seconds that correlate directly with your line of work without having to search through the whole site.
The Marine product page is currently live, featuring a variety of marine products from our trusted vendors. You can find electrical equipment designed for recreational or commercial for boats, yachts, marinas, and shipyards. This includes Battery Chargers, Shore Power Cables, Raw STOW Cable by the foot, Circuit Breakers, Contactors, Marine-Rated Enclosures, Shore Power Connectors, Battery Switches, Tools, and Transformers.
If you own/operate a boat, or if your business is focused in the marine industry, we're certain that you'll recognize some of our marine vendors listed in this category. A few popular names that you may notice are MasterVolt, Hubbell, Arrow Hart, Blue Sea Systems, ABB, Schneider Electric, and ACME. As mentioned earlier, we're heavily focused on improving our website in order to make the online shopping experience at ATI nothing less than perfect, which is why we've launched the first page of our Shop by Industry catalog. If there are any items that you're interested in that you do not see on this page, please contact our Marine Sales Manager, John Champagne at (954)-644-3876 and he will help you find exactly what you're looking for, and we'll be sure to add it to our exclusive marine product page!
This page is just the first of many, so please stay tuned for future additions to our Shop by Industry Category, as we continue to expand our mining product page will be coming soon as well! If you're interested in receiving updates about our products, services, and promotions, click here to sign up for our newsletter. We promise that we won't send spam, but we will send you awesome deals! If you have any questions regarding our marine product page or future updates, you can call us directly at (800)-597-9311 or you can click the button in the bottom right-hand corner of this page to chat live with one of our support team members.