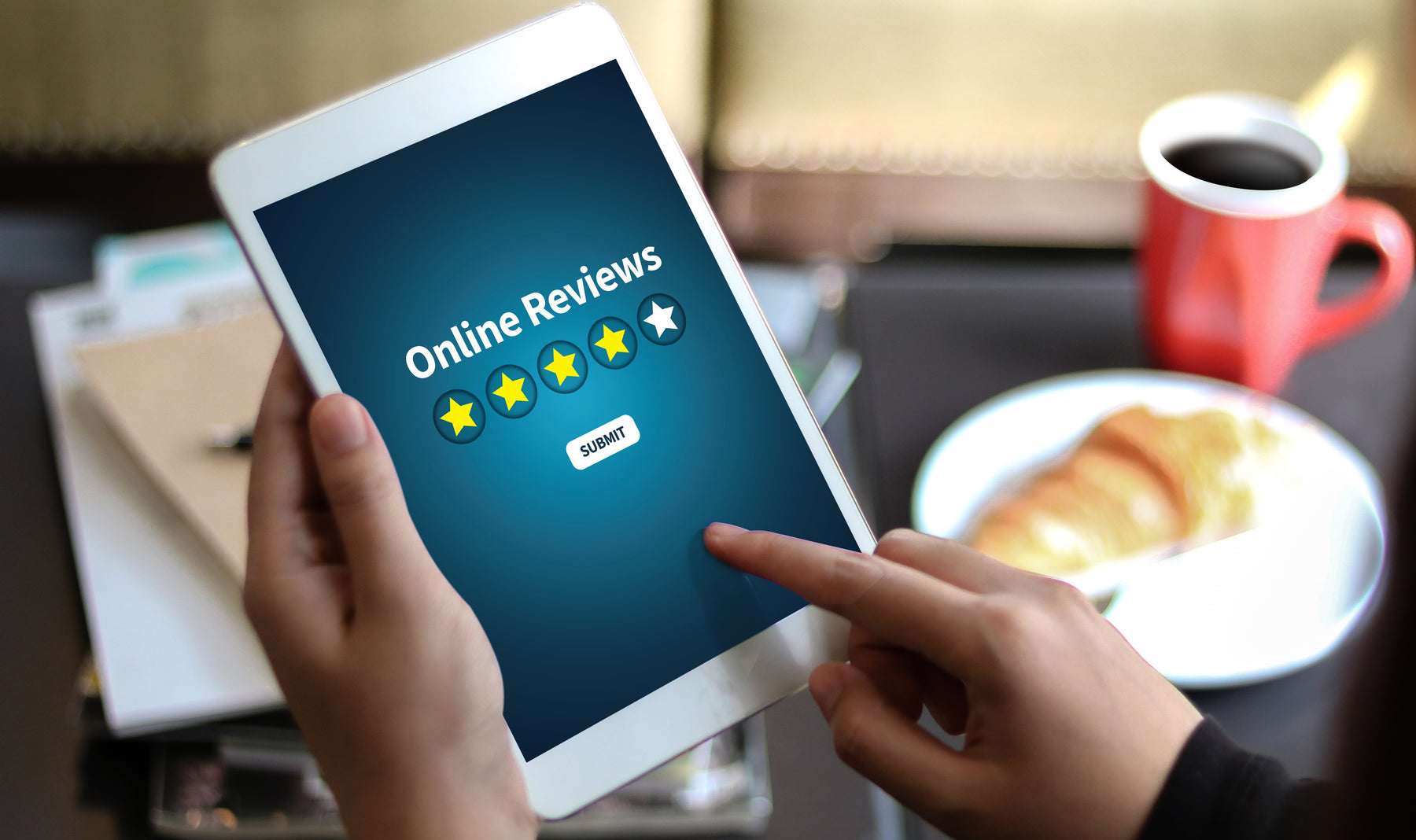 How Online Reviews Can Impact Your Business
The online presence of a business validated by positive or negative reviews can communicate volumes to consumers within seconds of viewing the business profile. These online reviews have so much influence behind them that consumers trust an online review as much as if they were receiving a referral from a friend! The viewer will decide for themselves exactly what your company is about, just from a quick peek at your average star rating. It's fairly simple, if your business has over 4 stars with a sufficient number of reviews, you're proving to consumers that your company holds itself to a higher standard by your level of expertise, trust, credibility, and most of all reputation.
A business with "bad press" in the form of online reviews is on the fast track to losing traffic, sales, and worst of all, diminishing their reputation. Damaging your company's online reputation can take serious time to recover, considering a majority of today's companies are discovered through the internet. The purchasing decision begins with the consumer recognizing that they have a need, which leads them to one single factor – consideration. How can consumers even consider a business when their first impression from a simple Google search immediately screams "Do not trust this company!".
Before a consumer makes their purchasing decision, they will evaluate their options and decide which product or service will be the best fit by using resources like reviews and testimonials. Think about how frequently you've relied on the reviews to verify a company's credibility for their products before you followed through with the purchase.
Why Do Consumers Leave Reviews?
The key to receiving 5-star reviews from your customers is to provide an all-around positive customer experience. A consumer whose left a review about a business without being asked to do so is doing it because they want to express the emotional experience they had with during their visit. They want to share their experience with others through that 5-star review by virtually saying "hey I really enjoyed this place, and I think you will too". These reviewers are expressing the way that this business made them feel throughout the buying process. It's a small way for the consumer to give back to the business for exceeding their expectations and leaving them feeling genuinely appreciated for their purchase.
Now on the other hand, one bad review can go a long way. Not only will it act as a repellent for consumers that are on the fence, but you're losing all the potential revenue that single customer would have generated over a long period of time. Those who left a negative review are still doing so because of the emotional experience that molded their purchase. The company made the reviewer feel as if they were not appreciated or taken care of the way they should have been. Throughout the buying process, the reviewer felt as if they weren't treated to a higher standard, leaving them with a negative customer experience, which can sometimes be recognized as buyer's remorse. This can occur in many instances whether the business is a restaurant, an online store, a retail store, a car dealership, or even an amusement park.
How To Gain Positive Reviews and Improve Your Overall Online Rating
Does your company have online reviews? From a successful business standpoint, ATI Electrical Supply highly recommends establishing an online presence through Google My Business to improve your local search ratings and SEO efforts. To begin improving your review scores you should be focusing on your level of customer service within the company. You need to truly dedicate your company's values to providing your customers with a remarkable experience from start to finish. Don't let it stop there.
If you want to be recognized as a company with exceptional customer service, follow up with your customers post-purchase to ensure satisfaction, and to receive feedback on how you can improve for next time. This allows you to verify what you're doing wrong, what you're doing right, and what your customers expect from you. Improving your internal operations through feedback is an excellent way to help you build a positive online presence and earn organic 5-star reviews from your customers.
Keep The Reviews Coming
Once your business has established its online presence among other local competitors, it will see an increase in organic traffic along with a slight increase in conversions. This is a result of Google ranking companies in local areas higher on the first page of Google based on SEO efforts and review ratings. If consumers can't find your business, how can they buy from you? This is why your online reviews are so important. Your business will be shown higher up on Google's first page, which allows consumers to find it so much easier. This allows your online reviews to express to consumers that your company has established a well-known reputation in their area and lets them know that they can trust you.
Be sure to maintain your superior level of customer service to continue to increase online reviews each month and ensure that they are favorable. This will help you gain credibility and influence consumer decisions to increase conversions in the long run. If you're a customer of ATI, and have enjoyed your experience with us, please take a moment to leave us a short review by clicking the link below this blog. We greatly appreciate your feedback and treat each individual response with importance to help us provide a better experience for our future customers. At ATI, we consider our customers as family, and we want to see all of them succeed. If you have any questions or concerns, please don't hesitate to reach out to our team via email at Inquiries@ATIelectrical.com.