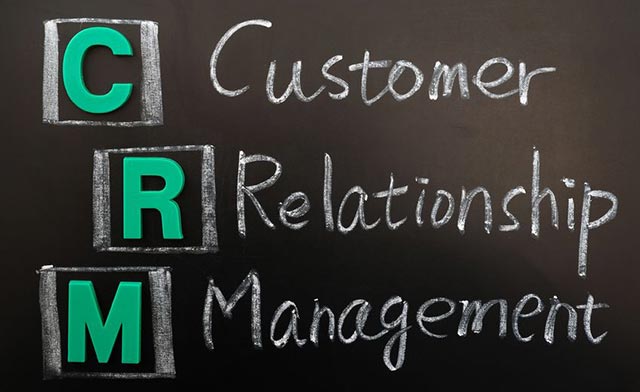 A CRM System Could Increase Sales by Almost a Third
So, how do you manage your customer relationships?
If words like "phone," "notebook," "cocktail napkin" or "old computer system" come to mind, then you're missing out on a big opportunity. That's because even though customers are human, building and managing today's customer relationships has gone high-tech.
Companies are investing in customer relationship management (CRM) systems to take advantage of their analytic and automation capabilities — and with good reason. Data from a study conducted by Nucleus Research, reported in CRM Bootcamp, shows the return on investment is $8.71 for every dollar spent on a CRM system.
According to a study conducted by salesforce.com, companies that have implemented a CRM system have:
Increased sales by 29%
Improved sales productivity by 34%
Improved sales forecast accuracy by 42%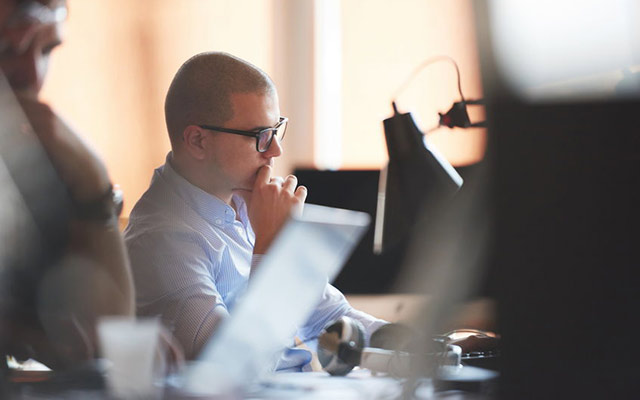 If your company is not using a CRM system or software, you're not alone. The Forrsights Software Survey (reported by MyCustomer.com) reveals that only about half of the companies questioned had implemented a CRM solution. But businesses have been moving fast to catch up:
13% reported that they planned to adopt a CRM solution within the next 12 months.
12% indicated that they planned to add a CRM system in the longer term.
In addition, of those firms that already had a CRM system, a quarter said they intended to upgrade their systems. Current trends indicate that now could be the perfect time for you to implement a CRM system or upgrade your outdated one.
Did you know? According to data from Gartner reported through Forbes, CRM software systems are the fastest growing business software segment and are expected to top the list next year.
What is a CRM system?
Customer Relationship Management (CRM) systems use data about the interactions your customers have with your firm to provide valuable insights on how to make business more profitable.
In order to do this, these systems record data on each and every customer touch point, including:
visits to your company's website
telephone calls
emails
live chats
responses to marketing and advertising campaigns
social media interactions
and more
A formalized customer service management program and system allows you to learn more about your customers, and you can figure out how to best meet their needs so they'll do more business with you.
One important thing to remember: Customers are human. While systems can help manage relationships, they are not a replacement for them. Interactions with your customers can be facilitated and driven by systems, but they still have to stay human and personal.
The primary purpose of CRM systems is to integrate and automate sales, marketing, and customer support. These systems typically provide a dashboard view of all three of these things, or a subset, on a single screen for each customer. The dashboard usually includes client contact information, sales data, previous marketing efforts and more.
Did you know? Your customers and clients tell you what your company is doing well and badly each and every day. They share this information via email, online chat sessions, phone calls, social media and in how they respond to your marketing campaigns. A good CRM system can help you capture these insights and make them easier to understand so you can act on them.
What can CRM systems do?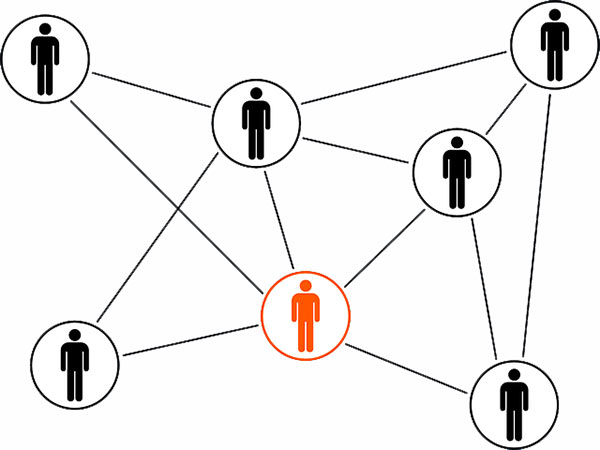 Let's take a look at how a customer relationship management system can automate sales, marketing and customer support functions for your business, and help you identify trends that could improve the services you provide.
Sales
CRM software supports all stages in the sales cycle, from entering initial contact information all the way to converting a prospective client into an actual one. It makes contacts, schedules and performance tracking data available online, so each customer's information is easily accessible for all employees, no matter where they are.
The data captured by the system can help identify sales best practices, which could make your sales team more efficient and your business more profitable. It also prevents duplicative efforts and conflicts among your salespeople.
Case study: Merrill's company rents electronic sound and light systems to music venues in the Austin, Texas area. About six months ago, the company discovered they had a serious problem.
Even though Austin has a large music market, Merrill's salespeople found themselves contacting the same venues over and over. Certain locations were being called on by two different people, while others were getting no attention at all.
Merrill purchased a CRM system that solved the problem. The company divided the Austin music clubs into territories and assigned them to different salespeople. They also identified a back-up person for each territory. The system provided a dashboard for each client, and the salespeople were able to see how often clients were contacted.
Merrill set up alerts in the system that kept clients from being over-contacted or ignored. Over time, they figured out the best time to reach out to most of their clients was right after the time each month they book acts. This allowed them to become more efficient and provide a higher level of customer service. The CRM system paid for itself within months.
The next innovation Merrill is considering? Evolving his territory setup into one that focuses instead on different music types. The system has helped him realize that venues that promote similar types of music often order the same types of electronic equipment. Over time, this could be a more efficient way for him to structure his business.
Marketing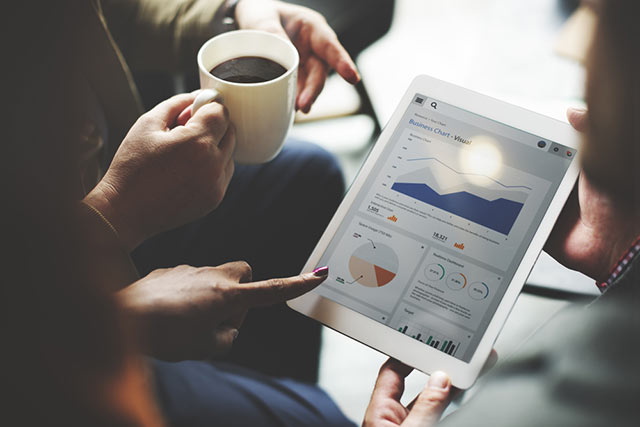 A CRM system can ease your overall marketing process and make it more effective and efficient. CRM tools with marketing capabilities can automate repeated tasks, such as sending out emails at set times or posting on social media. This could save you and your company a great deal of time doing repetitious tasks, and reduce the possibility that someone forgets to do them.
In addition, some systems score customer behavior, which allows you to adapt marketing campaigns to how engaged customers are with your business. Less active customers might receive more marketing in order to drive higher activity, while active customers might get fewer marketing touch points in order to avoid irritating them with unnecessary advertising.
Automating your marketing in this way could cut your marketing costs over time and turn your company into an automated marketing machine with little effort.
Case study: John's electrical contracting business was either very busy or extremely slow. He could never find a way to control the flow of work so he could optimize the productivity of his electrical workers.
He spoke to a friend who recommended a CRM system to help automate his marketing. The friend explained that John could use it to increase his marketing efforts when things were slow, and dial it back when it got busy.
John put simple rules into the system that would blast emails to his regular clients when business was slow, and turn off all marketing when the schedule was fully booked.
The system worked, and within months, John was able to use his automated marketing program to control his workflow. In addition, the system allowed him to spend more time on his business and less on running marketing campaigns.
Service
CRM systems can help improve your customer service by tracking things like call frequency, issues, times and resolution. By watching these things, you can look for patterns in customer service issues and figure out how effective your firm is at resolving them. If you see a consistent customer complaint, you may have a problem with a service you offer that needs fixing.
Case study: John originally purchased his CRM system to automate his marketing functions. Over time, he also used the service functionality to track and document his customer complaints.
Over time, he noticed the business was getting frequent complaints about late service calls. In fact, when he called these customers back, he discovered many of them were ready to switch to another contractor because of it. He realized he had been scheduling appointments too close together, so he decided to add an additional 15 minutes of drive time between bookings. While this cost him a little in lost productivity, it kept him from losing some big, long-term clients.
Did you know? According to a McKinsey study reported by Forbes, 70 percent of buying experiences are based on how the customer feels they are being treated.
CRM analytics
As we touched on in the earlier section, CRM systems let you analyze customer data collected through multiple sources so you can make more informed decisions. The best CRM systems use techniques such as data mining, correlation and pattern recognition to sort through customer data and identify patterns. These analytics help improve customer service by finding small problems that can be solved, or identifying underserved customer segments and finding ways to market to them differently.
A CRM system can also help your company understand how the services you offer should evolve with a customer over time. After all, it's unlikely that the level or type of service you offer to a first-time customer is the same as what you offer to one you've been serving for years. The system can help you find sensible ways to up-sell and cross-sell your services to long-term clients.
In the end, these improvements will lead to greater customer satisfaction and increase the profitability of each of your customer relationships. In fact, you may decide to stop doing business with certain customers because the data may show they're too demanding and are not generating enough revenue or profit for your business.
One caveat about CRM: Be careful about how you implement a CRM program that could show favoritism or preferential treatment to some customers over others. If certain customers find out you're doing this, it could lead to negative perceptions of your firm. An example: Years ago, Amazon tested dynamic pricing, offering different prices for different customers. This test ended in many very negative social media comments about Amazon, along with a lot of bad press, because of the preferential treatment.
In our next article, we'll explain what you need to know to select a CRM system that's right for your business, and provide an overview of some of the most popular software systems.