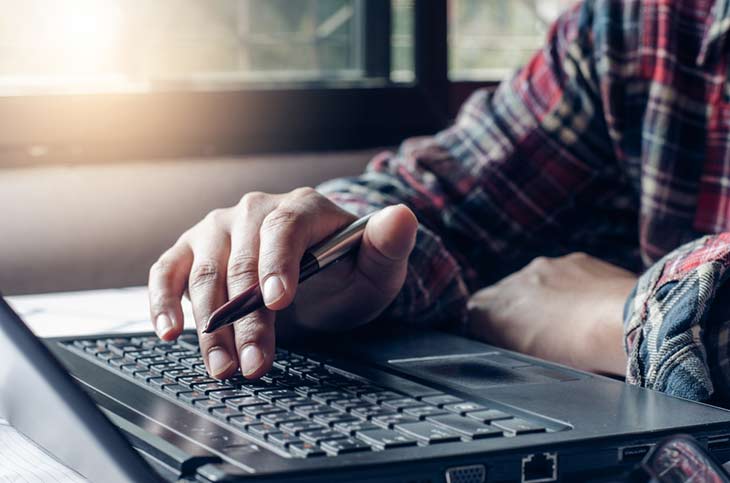 7 Ways to Stay Current in the Electrical Industry
The electrical industry is constantly evolving. New equipment, changing regulations, and ongoing innovation make it difficult to stay up to date on the latest industry trends. Here are a few resources that will help you learn all you need to know to stay current.
Organizations
A membership in an industry organization can connect you with information and tools to help you stay current.
Independent Electrical Contractors (IEC) was founded in 1957 as a U.S. trade organization for merit shop electrical and systems contractors. The group strives to develop and foster a stronger economy by encouraging its members to provide a higher level of service to customers. It offers valuable resources to independent contractors who don't have the same opportunities those affiliated with large firms enjoy.
The National Electrical Contractors Association (NECA) prides itself on being the voice of the industry that brings electrical power, lighting, and communications to people, buildings, and communities across the United States.
NECA was started when the modern electrical industry was brand new. In 1901, a big electrical display was installed at the Pan American Exposition in Buffalo, New York. A group of electrical contractors met at the expo and decided to band together to encourage trade and fight abuses in their brand-new industry. Today, the association continues to do these things, building on a history of looking out for the public and encouraging innovation.
It's worth it to check out the resources on their website.
Publications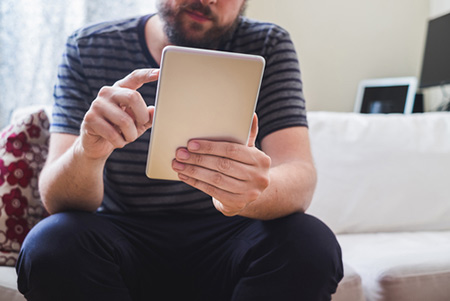 Magazines and newsletters, both print and online versions, are the most comprehensive sources of current electrical industry information.
Cabling Installation & Maintenance magazine, website, and email newsletter provide technical and business content for people working in the cable industry. The publication has information about future industry trends and current best practices. The content falls into eight topical areas, including information about data centers, standards and protocols, network cable, connectivity, physical security, and wireless, along with design, installation, and testing.
The publications attract almost 35,000 readers each month.
Electrical Construction and Maintenance magazine is a monthly online and print publication designed for people in the electrical design, construction, operations, and maintenance industries. It offers an extraordinary mix of in-depth technical articles, construction and market forecasts, proprietary surveys and reports, and current news stories. The website has a comprehensive industry calendar, webinars, and other types of helpful information.
This granddaddy of electrical magazines has been published monthly since 1901. It has more than 130,000 online and print readers and has won countless industry awards honoring the quality of its editorial product.
Electrical Contractor is an online resource for people who do electrical contracting work.
It's published by the National Electrical Contractors Association, and its mission is to cover the entire electrical contracting industry. The magazine presents information about codes and standards, power supply and transmission systems, low voltage and integrated systems, utilities, alternative and renewable energies, energy efficiency, safety best practices and standards, lighting, controls and automation, design/build, service and maintenance, cabling, legal and contractual issues, how to estimate jobs, marketing, the latest research, and more.
The publication has more than 80,000 readers each month.
Electrical News is a straightforward online and print publication that has written about the industry for more than 30 years. The website presents regional, national, and global news. The print edition focuses on the U.S.
It provides electrical building contractors and plant and maintenance engineers with the information they need to maintain and grow their businesses. It includes information about companies, products, people, and industry gatherings, in addition to a calendar of events.
Mining Weekly – If you supply electrical power to mines, you'll likely find this information to be invaluable. This site provides comprehensive information for people in the mining industry.
TED magazine bills itself as a monthly textbook for the electrical distribution channel. It prides itself on writing about the issues that distributors and executives find interesting, including market trend data, new product information, manufacturer marketing program rollouts, best practices for electrical distributors, information about lighting, and economic outlooks.
Chat and videos
Sometimes the most helpful way to stay up to date is to chat with other like-minded people.
That's why ElectricianTalk.com is so helpful. It's an online forum for electrical contractors. It provides discussion areas on a multitude of issues, including licensing, marketing, running a business, the NEC code, and other electrical topics.
If you provide electrical services, lighting, or sound to concert venues, you'll likely find the information and chat function on ProSoundWeb.com to be helpful. The site includes a forum that lets you ask questions and get answers from industry peers.
If you learn better from seeing rather than reading, you'll find the International Brotherhood of Electrical Workers YouTube channel helpful. It has a series of helpful "how to" videos that explain how to work between and complete projects more effectively.
Courses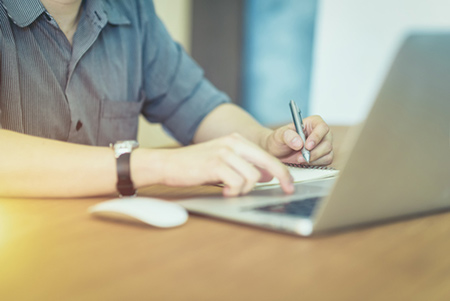 The Association for Independent Electrical Contractors provides many opportunities to learn new things and brush up on skills. It has an ongoing webinar series that presents timely information that anyone working in the electrical field will find helpful for improving their skills and running their businesses.
In addition, for firms that need project management help, the association offers an intensive two-week project management training program at Purdue University. It has been developed exclusively for electrical contractors. It's an 80-hour course that's presented in two 40-hour-session weeks several times each year. (The weeks are separated to make it more convenient to attend.) The course covers opportunities to become more profitable, improve the estimating process, and plan and schedule better, along with tips on how to manage your business.
For those who want to stay up to date, the Electrical and Systems Training Series (ESTS) is ideal. It consists of a variety of refresher courses developed for experienced electricians. Subjects in the course library include motor controls, electrical theory, code information, and much more. Different levels of learning are available within some of the courses. The organization also offers a Professional Electricians Program for people who have hands-on electrical experience but want classroom knowledge.
Finally, IEC University's eCampus has a broad array of interactive online courses. They're taught by experts, including many well-known authors.
The National Electrical Contractors Association offers online and local instructor-led courses for individuals at any level of the electrical contracting industry on topics including leadership, project management, business practices, technology, and more. In-person classes take place in locations across the United States.
If you're thinking about upping your game, websites like Cappex offer comprehensive lists of colleges and universities that offer programs in electrical and electronic engineering. They make it easy to search, link to, and compare programs across the country to find the one that's right for you.
Warning: Continuing and furthering your education is always worthwhile, but you owe it to yourself to work with a reputable institution. The internet is full of questionable companies offering electrical and electronics training courses. Always take time to check online reviews and consumer websites like the BBB to see if the organization is well regarded and accredited. Always ask for references from satisfied students before you sign up for a class.
Conferences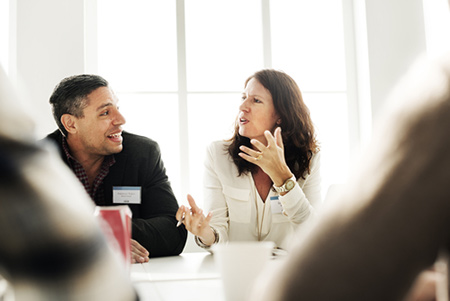 Conferences and conventions let you network with peers and learn new things.
The NECA Convention takes place in Boston this year in October. It's a great opportunity to meet with people in your industry, learn about new product and service solutions, find out about and plan for new market opportunities and get tips on how you can grow your company's business and improve its productivity.
NECA also maintains a comprehensive library of events that people in the electrical and electronics industry will find interesting.
IEC Con is another conference worth checking out; it bills itself as the "Conduit to Profit" for the electrical contracting industry. The conference offers an array of education sessions, networking opportunities, an expo area, and more.
Electrical Construction and Maintenance (EC&M) magazine maintains a complete list of national and regional conferences for the electrical industry. The National Electrical Contractors Association also has a similar list.
Those who supply electrical power to mines will likely find MINExpo® an interesting opportunity. This event, which takes place at the end of September in Las Vegas, is coming up fast. It only happens once every four years, so take advantage of it if you can. It has sessions on innovative products and services and evolving technologies. Speakers are experienced leaders in the mining industry.
TIP: Looking for books about temporary power systems, actual and virtual electrical calculators, and information about electrical contracting regulations? Check out our comprehensive guide.
Licensing requirements
Most states require that electrical contractors be licensed and maintain their licenses. Training and experience are necessary to qualify for the contractor licensure exam, though requirements vary depending on the state you work in.
In most states, there are separate licensing requirements for electricians and electrical contractors. The National Electrical Contractor's Organization provides a complete, easy-to-navigate guide to the requirements for each state.
Additional support
Need more help staying up to date in today's ever-changing electrical industry? Talk to a professional who has a finger on the pulse of all the latest trends. Contact a firm that supplies standard, cutting-edge, and custom equipment for mine operations, concert venues, electrical contractors, and others. ATI has experience developing modern solutions to meet a complete range of temporary power needs.