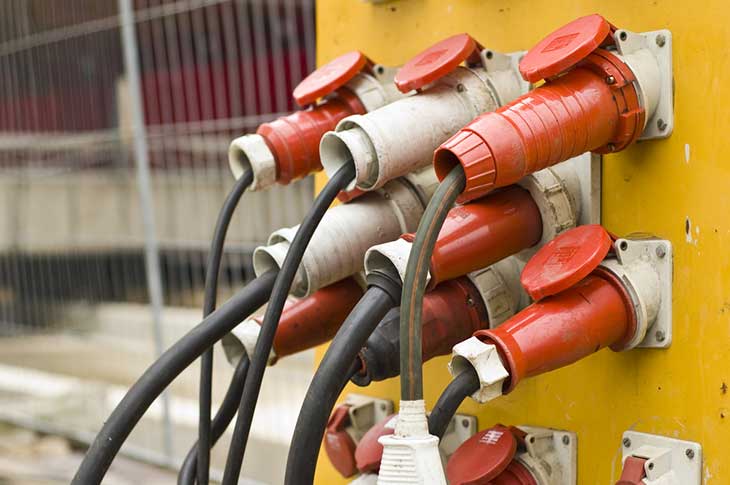 Essential Tools for Setting up Temporary Power Systems
It takes a great deal of knowledge and expertise to set up
temporary power
systems safely and effectively. In this article, we'll share some of the best resources to help you get the job done right.
Regulations and guidelines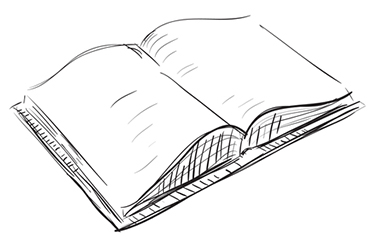 At a minimum, you're required to follow federal and state guidelines when you set up a temporary power system at a concert venue, outdoor event, construction site, mine, or other location. Here are three websites that people who work with electricity should refer to often:
Developed by the National Fire Protection Association, the National Electrical Code documents the requirements for safe electrical design, installation, and inspection. It's been developed to protect people and property from electrical hazards. The code has been adopted by all 50 states. These are the guidelines all electrical contractors and people setting up temporary power systems are required to meet.
The goal of the Occupational Safety and Health Administration (commonly referred to OSHA, a division of the U.S. Department of Labor) is to keep workers safe on the job. The organization has a comprehensive website that includes OSHA standards, the Regulatory Agenda (a list of actions being taken related to OSHA standards), Federal Registers (rules, proposed rules, and notices), directives (instructions for compliance officers), standard interpretations (official letters of interpretation of the standards), and national consensus standards related to electrical hazards. The site includes rules and regulations, informative articles, and training material that you can share with coworkers to help keep them safe.
In additional to national guidelines, OSHA approves safety regulations developed by states and territories that meet or exceed their national ones. OSHA maintains a website that provides an overview of these regulations, along with links for each state or territory.
Calculators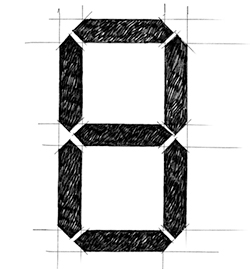 Anyone who works with electrical components does calculations all the time. The following tools make it easier to get the job done.
Calculatoredge offers free online calculators to meet the needs of virtually anyone who works with electricity. The website features several hundred calculators that contractors and others will find valuable.
Definitely worth bookmarking for easy access whenever you need to make calculations.
ElectriCalc Pro helps electrical contractors solve tough electrical calculations quickly. These calculations conform with the most recent NEC guidelines. This tool can help save time and money on the job.
A virtual app version of this calculator is profiled in the software and apps section of this article.
RapidTables offers a complete range of online electrical calculators, along with documentation of the formulas that support the calculations.
Another helpful site worth bookmarking.
Books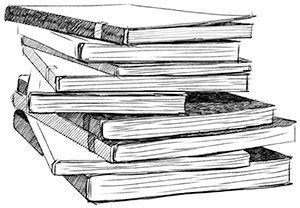 Here are a few top books that will help you design and set up temporary power systems correctly. It's a good idea to keep some of them handy — either print or online versions — on your job sites.
Electric Power System Planning: Issues, Algorithms and Solutions
Hossein Seifi & Mohammad Sadegh Sepasian
This book provides information on power system planning for professionals and senior level and postgraduate students. It is primarily focused on long-term power solutions, but most of the information can easily be applied to temporary power setups.
Electrician's Calculations Manual
Nick Fowler
This guide was written by a master electrician with more than 40 years of industry experience. It provides easy access to the basic calculations needed to install electrical power at virtually any job. It's also a great resource for preparing for licensing exams.
The guide has information about both AC and DC circuits and helps solve problems related to motor circuits and transformers. It has information related to home electrical installation, and an equal amount is about industrial-level work.
Make sure you purchase the latest edition, which has been revised to reflect the 2011 National Electrical Code (NEC) and the most recent changes in the industry.
A good book to keep handy on a job site.
Electrician's Troubleshooting and Testing Pocket Guide
John E. Traister & Brooke Stauffer
This book (available in pocket-size paper and eBook editions) has been developed for quick reference at any job site. It provides guidance for electricians using portable meters to test, maintain, and troubleshoot all types of electrical equipment and systems.
It offers guidance on current troubleshooting tools, testing instruments, systems, and equipment, along with easy-to-use tables and diagrams that can help improve the quality of installations and make sure they are compliant.
This is another book you want on the job site.
N. Marinovic
This is the definitive guide to distributing power in mines. It delves into complex and critical issues, including:
Finding ways to get power to mining operations that fit within the mine's profitability model.
Developing reliable power solutions that can withstand the everyday wear-and-tear of mine work.
Ensuring that power systems are safe for combustible mine environments.
This is a must-read guide for anyone planning an electrical power system for a mine.
Handbook of Electric Power Calculations
H. Wayne Beaty
This guide offers engineers, technicians, and others who plan electrical systems step-by-step guidelines to solve a broad range of electric power problems. It's a good book to keep handy when you need to find just the right calculation to get the job done. This practical resource contains helpful graphs, tables, and illustrations.
The fourth edition has been updated to address power electronics, alternate energy, power quality, smart grids, and other recent advances.
Temporary Power Systems: A Guide to the Application of BS7671 and BS7909 for Temporary Events
James Eade & Paul Cook
The is one of the most authoritative guides on the design, setup, and management of temporary power systems for events, although most of the information could be applied to other temporary power uses.
NOTE: The book was published in the United Kingdom, but we're including it on our list because it's one of the few guides to this topic.
Jones & Bartlett Learning
This on-the-job reference is used worldwide by electricians, engineers, contractors, designers, maintenance workers, instructors, and the military. It includes commonly used electrical information in an easy-to-read format. Print and eBook versions are available, though the print version includes more diagrams and illustrations.
Software and apps
Using the right software to design your electrical installation helps ensure that it will be effective and support the needs of your project. And having the right apps handy can help make calculations and get answers to questions as the project is being set up. Here are a few of the top options available today:
Electrical Calc USA is a little more expensive than most apps ($9.99) but it packs a great deal of functionality in a single tool. You can use it to perform any type of calculation related to most types of equipment and get NEC-compliant results. The app also includes video tutorials to explain more complex calculations.
Electrical Tools and Reference - a well-executed app that makes doing electrical work easier. It is considered one of the most complete electrical apps available today.
Electrical Formulator app -  provides access to hundreds of electrical conversion and calculation formulas. It allows you to do calculations related to batteries, generators, motors, transformers, and more. You can also easily perform conversions for BTUs, kilowatts, and joules. Other things you can use it for include calculating voltage drop and figuring out the right size of wire to use. One of its unique features is calculating equipment operating costs. It also allows you to save, email, and print results. You can even access state electrical codes through the app.
A must-have for everyone who works with electricity.
Electrician's Bible app - pretty much delivers on its promise. It's an ultimate source of all types of information and calculators for people who do electrical work.
Electrical Wiring Pro will help you determine the right wire size based on ampacity and voltage drop. The app can also handle other calculations, including wire impedance, maximum load, and percent voltage drop. All calculations meet NEC standards.
ElectriCalc Pro lets electrical contractors quickly solve challenging electrical calculations that conform with the latest NEC regulations. It's an expensive app at $29.99, but many industry professionals find it worth the cost.
If you prefer a physical calculator rather than a virtual app, this company offers one. Learn more in the first section of this article.
ElectroDroid app -  an easy-to-use and powerful collection of electronic tools and reference materials. There is a simple, free version that contains ads and a paid version that has more features and does not include advertising.
Some of the features include a resistor color code decoder, an inductor color code decoder, an Ohm's law calculator, a reactance/resonance calculator, voltage divider, capacitor charge calculation functionality, an operational amplifier, battery life calculator, decibel converter, and much more. The app also supports plugins to increase functionality.
SIMARIS design planning set, offered free by SIEMENS, is a suite of planning tools developed to save time and work while planning all types of electrical systems. The suite includes:
SIMARIS design for network calculation and dimensioning
SIMARIS project for determining the space requirements of a power distribution system, calculating the budget and creating technical specifications
SIMARIS curves for visualizing tripping characteristics, let-through current curves, and let-through energy curves.
Voltage Drop Calculator app -  makes it easy to calculate and estimate voltage drop. It also helps you select the right type of wire to meet requirements.
XCircuit - For many electrical contractors, it can be frustrating to find a program that produces schematics suitable for publication. XCircuit solves this problem. This program allows you to draw electrical circuit schematic diagrams that are clear enough to be published and shared.
Articles, videos, and other information about temporary power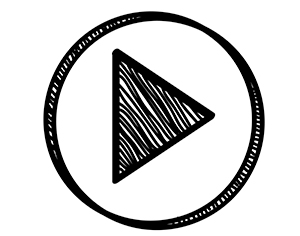 Many prominent and well-known electrical industry publications and websites offer helpful information about how to plan for temporary power. Here are a few of the best examples:
The Basics of Temporary Installations
This in-depth article from Electrical Construction and Maintenance provides information on how to avoid NEC Code violations when installing temporary power.
This website provides links to "top 10" list-type articles and other information on how to work effectively within the National Electrical Code.
How to Construct a Temporary Power Box
This helpful video from Matt Risinger Construction in Austin, Texas shows how to safely build a temporary power distribution cart using standard, off-the-shelf components.
If you are setting up temporary power in the entertainment and live events industry, this website has tons of great articles and resources to help you. They also offer classes on power distribution for events.
Mining Topic: Electrical Safety
The Centers for Disease Control and Prevention, along with The National Institute for Occupational Safety and Health, provides solid information about how to keep mines safe, including links to valuable resources.
This helpful video from IBEW in Philadelphia explains what you need to know to plan a safe temporary power system.
Temporary Power in Construction
This article offered online from the Electrical Independent Contractors' Insights Magazine provides solid information about how to set up a temporary power system correctly on a construction site.
The Complete Guide to Stage Lighting Power Connectors & Plugs
This article is a great guide to many of the types of connectors used in the temporary power world.
Additional support
Need more help building a temporary power system? Sometimes talking to a professional is the best way to get the information you need.
Contact a firm that supplies off-the-shelf and custom-designed equipment for mine operations, concert venues, electrical contractors, and others. ATI has experience developing solutions to meet a complete range of temporary power needs.