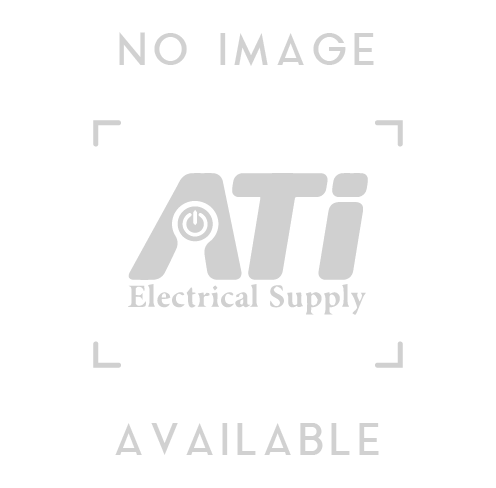 * All pictures shown are for illustration purposes only.
Actual product may vary based on spec selection.
Allied Tube and Conduit – Galvanized Rigid Conduit – GRC
Categories:
Allied Tube & Conduit Galvanized Rigid Conduit is hot-dipped galvanized to provide galvanic corrosion protection. The Manufacturer prevents white rust by placing a top coat on the rigid conduit. Allied GRC has smooth raceways, hence allowing for easy wire pulling. 
Available in 1/2" – 6" for use in varying situations

Made from high-grade mild strip steel for durability and long life

Ductility for faster and easier bending

Kwik-Release End Cap to protect threads

GRC is smooth, continuous raceways for fast wire pulling

Manufactured in accordance with ANSI C80.1

Listed to Underwriters Laboratories Safety Standard UL 6
Rigid conduit comes is a variety of sizes, ranging from ½" to 6" in diameter.  Also, the entire range of conduit is 10' long.  
GRC Manufactured for Long Life
Allied Tube & Conduit manufacturers GRC for long life. Allied makes this conduit from high-grade mild strip steel, as a result, allowing for remarkable durability and long-lasting shelf life. Manufactured from mild steel, Allied's GRC is highly resistant to damage from impact yet also ductile to facilitate bending. The 3/4" taper NPT threads (ANSI B1.20.1) are full cut and hot galvanized after cutting. Color-coded end cap thread protectors keep the threads clean, sharp and also provide instant trade size recognition. Color codes include blue for even sizes, black for 1/2 sizes, and red for 1/4 sizes.  
Conduit Coatings
Hot-dip galvanized inside and out to provide galvanic corrosion protection. Also, top coated with a compatible organic layer to protect against white rust on the GRC. Furthermore, the inside surface is evenly coated, as a result, wire-pulling is easy, even through multiple 90° bends.
EMI Shielding
Allied GRC is very effective in reducing electromagnetic field levels, therefore shielding computers, encased power distribution circuits, and other sensitive electronic equipment from the effects of electromagnetic interference.
Standard Compliances and Codes 
Allied Tube & Conduit produces standard rigid conduit, which is, above all, precision manufactured so that it is dependable, long-lasting value, and also has ultimate protection for electrical conductors.  Underwriters Laboratories has listed Allied's rigid conduit as UL 6.  GRC also meets ANSI C80.1.