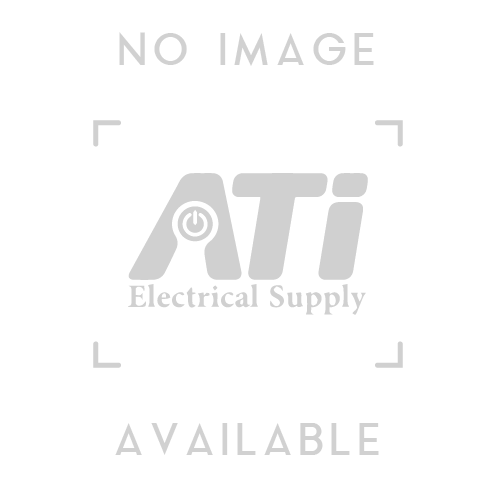 * All pictures shown are for illustration purposes only.
Actual product may vary based on spec selection.
Allied Tube and Conduit – EMT Conduit – Electrical Metallic Tubing
Categories:
Allied Tube & Conduit EMT (Electrical Metallic Tubing) conduit is hot galvanized using a patented inline Flo-Coat® process, which includes a low friction coating. A wire can be easily and smoothly pulled through the conduit as a result of this coating. Additionally, Allied conduit is very effective in reducing electromagnetic interference for electrical equipment.
Conduit is available in ½"- 4" sizes for use in varying situations

Made from high-grade mild strip steel for durability and long life

E-Z Pull interior coating provides a smooth raceway for fast and easy wire-pulling

Ductility for faster and easier bending

Fantastic mechanical protection for conductors

EMT Manufactured in accordance with ANSI C80.3

Listed to Underwriters Laboratories Safety Standard UL 797
EMT conduit comes is a variety of sizes, ranging from ½" to 4" in diameter.  Also, the entire range of conduit is 10' long.
Manufactured for Long Life
Allied manufacturers EMT for long life. Allied Tube & Conduit makes this conduit from high-grade mild strip steel, as a result, allowing for remarkable durability and long-lasting shelf life. The manufacturer also uses a patented inline Flo-Coat® procedure to hot galvanize the conduit. This procedure combines zinc, a clear organic polymer top coat, and a conversion coating to form a triple layer of protection against abrasion and corrosion.
EMT Conduit Coatings
Allied conduit has a special low friction ID coating called E-Z Pull® that significantly increases the slip properties between conduit and wire. For that reason, E-Z Pull® conduit, wire pulls through the conduit smoothly and easily, which makes installation easier and faster.
EMI Shielding
Allied EMT Conduit is very effective in reducing electromagnetic field levels, therefore shielding computers, encased power distribution circuits, and other sensitive electronic equipment from the effects of electromagnetic interference.
Standard Compliances and Codes
Underwriters Laboratories has listed Allied's EMT as UL 797 and it meets ANSI C80.3. Also, these standards have been adopted as federal specifications in lieu of WWC 563. NEC Section 250-118 recognizes EMT Conduit as an equipment-grounding conductor.