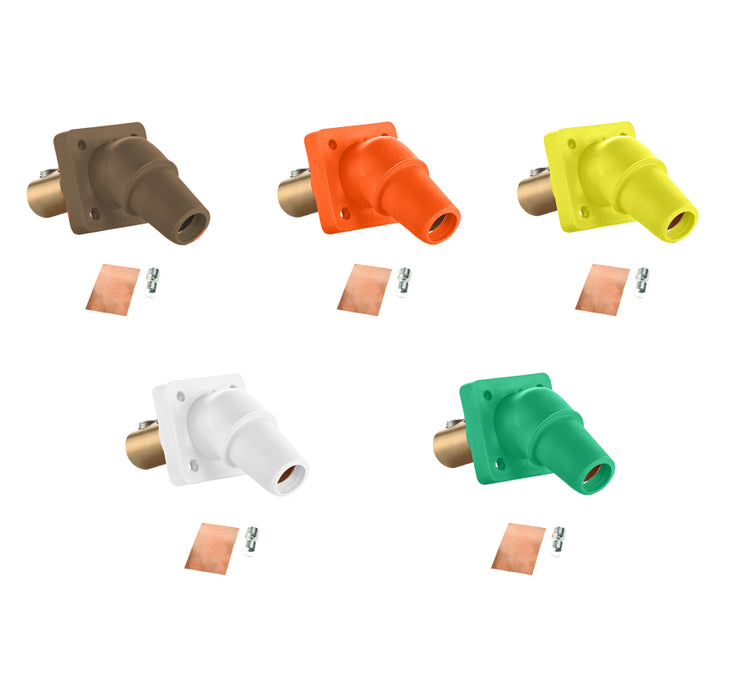 * All pictures shown are for illustration purposes only.
Actual product may vary based on spec selection.
2/0 - 4/0 AWG Panel Mounting Series 16 Camlocks (Set of 5) - Double Set Screw
SKU
ATI-S16-PNL-CAMLOCK-SET-DSS-F-45-277/480V
Categories:
Experience elite connections with ATI's 5 pack of 2/0 - 4/0 AWG Panel Mount Camlocks. Each Panel Mount includes a a copper shim to secure your wire strands and two double set screws ready to torque into place. Their rubber exterior and solid brass contact is sure to provide long-lasting conductivity with optimal heat dissipation.
Instantly mix and match genders, colors, and angles to assemble the best kit for your needs. All Series 16 Panel Mounting Camlocks are universally compatible with Series 16 connectors of the opposing gender for efficient operation.
Please send any questions to PPG@atielectrical.com or give us a call at 800-597-9311.