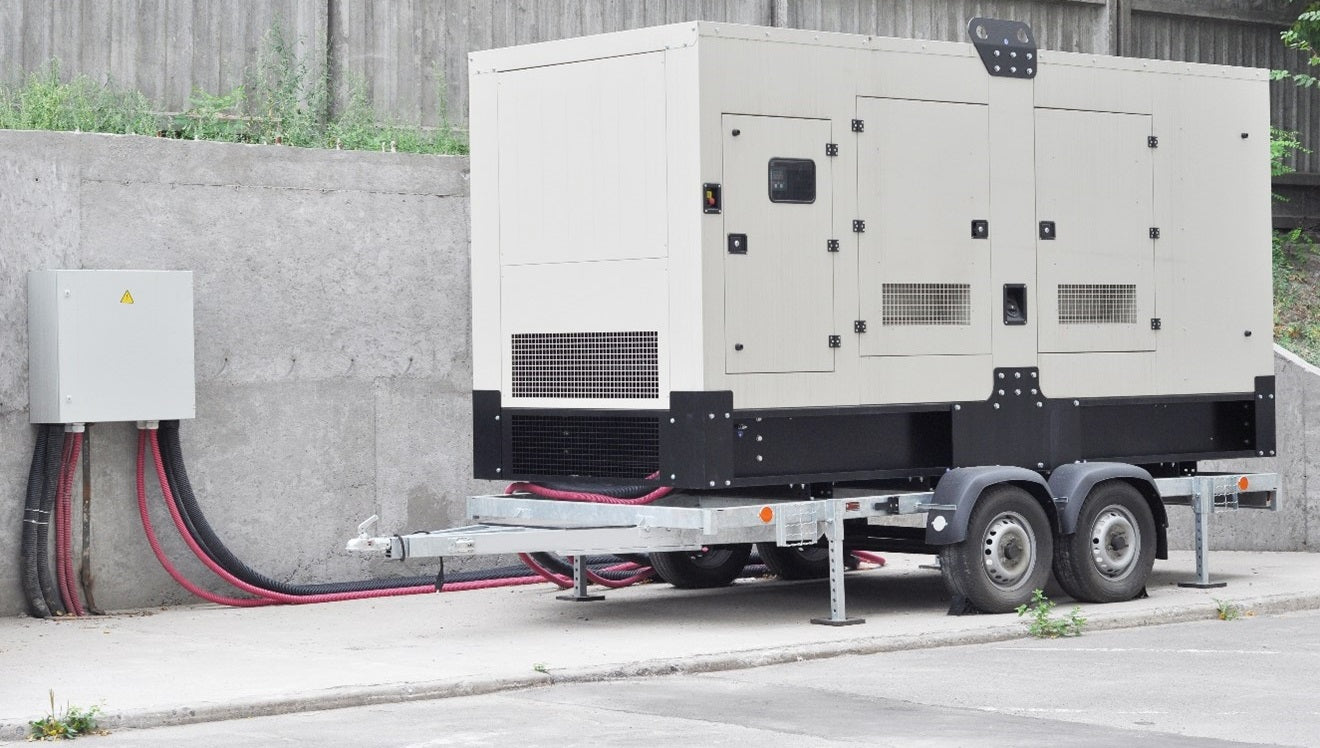 Which Type of Generator Is Right for You?
Generators are widely used across the United States, and even the entire world to supply electricity, where power has either gone out, or in a location where there was no power to begin with. Some examples of locations with no power that predominately use generators are construction sites, county fairs, camping, outdoor concerts, and many other locations. In these particular circumstances, the generators will commonly be referred to as portable generators.
However, if this were an emergency location such as a hospital, grocery store, distribution center, or computer server center, we would require a considerable amount of power. For these larger, highly dependable facilities that require emergency power, generators are often mounted permanently and are often referred to as standby generators. For any portable, or standby generator needs you can reach out to the experts at ATI Electrical Supply, and we'll get you on the right path. ATI is an authorized distributor for hundreds of leading portable power manufacturers around the country.
Portable Vs. Standby Generators
When you're deciding which type of generator is right for you, zero in on exactly what you will be using this generator for. How long do you plan on using this generator? Do power outages happen often at your location? Are you going to load this generator in your truck every day? Will it be stationary most of the time? These questions are important to identify which option will best suit your needs.
If this generator is for your home, you can start by using Generac's Generator Sizing Calculator to first determine the exact size generator you need at your home to power everything you feel is necessary. This will help you narrow down your choices as to whether you will need a large 32,000+ Watt generator to keep everything on when the power goes out, or if something like the 12,000 Watt Beast by DuroMax could be the perfect portable generator that meets the qualifications to be the best of both worlds.
If your main goal is to supply a reliable portable power source at your temporary job sites, it is highly recommended to consider renting a portable generator with a trailer if the job is only to last a few months. These portable generators are often used to supply power to mobile trailers and keep a supply of 120V outlets powered on the jobsite. When renting your generator, you can use your portable power cables or power distribution centers from ATI to provide power throughout the job. ATI stocks portable generator cables with quick, camlock connections for these types of applications - which you can find directly on our website for purchase! We are frequently working with rental companies such as Gen-tech, Caterpillar, and United Rentals to supply generators and portable power systems to our customers for fast paced jobs that last just a couple of months.
Weigh the Pros and Cons
After confirming what you'll be using your portable generator for, you should weigh the pros and cons. Purchasing a standby generator means the convenience of having lights, air conditioning and refrigeration when the power goes out. A standby generator can automatically turn the power back on when used with a transfer switch by sending a control signal to the generator telling it to start up as soon as the power goes out. With a portable generator without a transfer switch, you'll have to go outside and wheel it a safe distance away (20 feet) from your location, and manually start it every time. This can be problematic If it's pouring rain in the middle of a hurricane when your power goes out!
With both portable and standby generators, it will be of utmost importance to keep them in good working order as well. Monthly maintenance is required to keep your generators lasting as long as possible and running smoothly. It's always best to be sure to run the gas out of your generator completely, every single time you use it to keep the carburetors clean and eliminate the risk of running your generator with old gas next time. With a rental generator, you won't necessarily have to worry about these factors because the rental company will do a full maintenance checkup when it is returned. However, returning the generator in good working condition will not only help you avoid additional fees, but it's the right thing to do as well.
Now it's time for you to make a choice. If you're still unclear on your choices after reading this blog, you can reach out to our portable power experts at ATI Electrical Supply. They will answer all your questions and provide you with a quote on your desired power distribution system within minutes. Call or text us today at (800)-597-9311 or email the portable power group at PPG@atielectrical.com