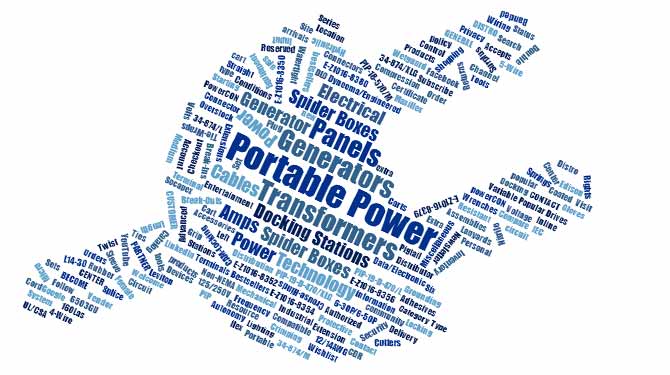 Which Portable Power Solution Is Right for You?
More often these days, contractors, mine operators, electrical equipment rental companies and others need advanced portable power solutions to run their businesses effectively. The industry has responded by developing new and innovative ways to create and distribute portable power, including:
This may leave you wondering: Which solution is right for me?
The answer, of course, isn't a simple one. It depends on the types of projects you work on, as well as individual circumstances like location, weather, exposure to dampness, explosive elements and more. Plus, a single solution may not be enough. You might need to build a system of different components linked together.
In this article, we'll provide an overview of each of these portable power options, along with guidance on how they can be used.
Spider boxes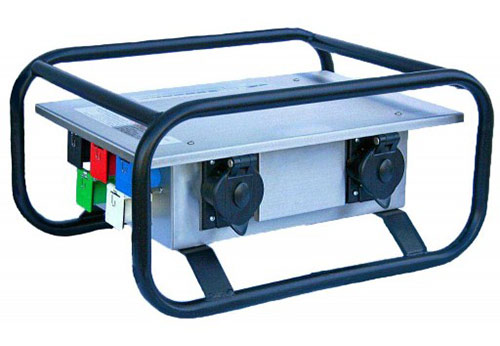 Spider boxes (also known as temporary power boxes) are portable power distribution centers. They're designed to be an economical way to move and use electrical power across long distances (and to hard-to-reach places), using a 250 VAC, single-phase power source.
Spider boxes are considered the most flexible, convenient, safest, and cheapest way to get electrical power virtually anywhere to run portable power tools, temporary lighting systems, sound equipment, and other electrical devices. They're generally safe to use in damp locations, even outdoors and in mines.
The flexibility of spider box systems allows them to be configured in countless ways to serve different power distribution needs. Check out this in-depth article about spider boxes to learn more.
Tip: Not all spider boxes, cables, and related equipment are compatible. Take the time to make sure any spider box equipment you buy will work with what you already have. An expert supplier can advise you.
Generators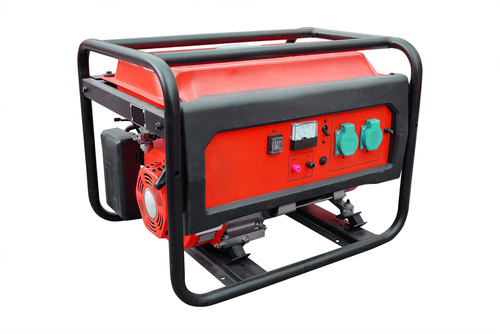 A generator is a device that converts mechanical energy into electrical power. The source of mechanical energy can range from a simple hand crank to an internal combustion engine (the most common source).
Portable generators are used to run power equipment at construction sites when permanent electrical power has not yet been installed or the current supply is inadequate. They also provide power to mines when combustibility is not a factor.
Generators supply power to run lighting and sound equipment at temporary concert venues, both indoors and out.
They are regularly used to provide backup power to buildings, including hospitals, clinics, doctor's offices, businesses that depend on refrigeration units, and other locations where a power outage could be costly or lead to the loss of life. They're also common backup power sources in extremely hot or cold climates when a loss of electricity could significantly impact health and safety.
There are many different types of portable generators. They can vary in size and by the amount of energy they produce. You'll want to consult with an expert to ensure that the generator you purchase is adequate for your business needs. Also, don't select a unit that's too big, because you'll end up spending too much to purchase and run it.
Generator Docking Stations

Generator docking stations make it easy for commercial building owners to connect exterior generator power with interior electrical systems without having to rely on an electrician (an important feature during a widespread power outage when generator power is in high demand and electricians could be in short supply). They provide a reliable and affordable way for businesses to stay up and running through any type of power outage, including electrical tests, planned outages, or emergency situations.
Since generator docking stations are mounted on the outside of buildings, make sure the one you purchase has adequate theft and tamper-resistance protection. If your building isn't adequately protected or is located in a high-crime area, you should invest in a more secure docking station.
Different types of generator docking stations are available to serve different power needs. (They can provide up to 4000A of power.) Double check that the model you select has adequate surge protection to help prevent damage to permanent electrical infrastructure.
An expert in generating docking stations can answer any questions you may have and provide guidance on how to install one correctly.
Portable Transformers
Portable transformers are industrial-quality portable power devices. They're used on job sites where higher voltage power (600 / 480VAC) must be reduced or stepped down to lower voltage power (240 / 208 / 120VAC) so it can be used to run construction, maintenance, and other equipment.
Portable transformer provide a reliable power supply for power tools, lighting, and other needs at events or in remote work areas. They can also be valuable in emergency situations.
Portable transformers are available in a broad array of sizes and configurations and with different protection options. An experienced electrical equipment supply company can help you find a portable transformer that's right for you.
Portable Power Panels
A portable power panel (often referred to as a portable I-line panel) is a device with many outlets that's used to distribute and manage electric power. Most are housed in corrosion-resistant aluminum enclosures and stainless steel or carbon steel protective cages, which makes them highly durable and ideal for use almost anywhere. Some come with casters that make it easy to move them around. They come with breaker engagement systems that can feed a range of motor loads. Portable power panels can accommodate breakers from 15-1200A.
You'll want to find a model that is the correct size for the type of work you do. An electrical supply expert can help.
How they stack up
This table provides an at-a-glance overview of the different types of portable power distribution devices and how they compare.
| | | | | | |
| --- | --- | --- | --- | --- | --- |
| | SPIDER BOX | GENERATOR | GENERATOR DOCKING STATION | PORTABLE TRANSFORMER | PORTABLE POWER PANEL |
| | | | | | |
| What it is | Portable way to distribute power from a single source to other locations. | A device that converts mechanical energy into electrical power. | Connects external generator power to permanent interior building electrical systems. | Industrial portable power unit that reduces higher voltage power to lower voltage power. | A device with many outlets that's used to distribute and manage electric power. |
| Power generation or distribution? | Distribution | Generation | Distribution | Distribution | Distribution |
| Used for | Getting electrical power to remote areas. | Powering construction equipment or to provide backup power to buildings. | Connecting generators to permanent interior electrical systems. | Reducing electrical power levels so it can be used by tools and other equipment. | Supplying power for virtually any need. |
| Used by | Contractors, miners, and sound and lighting rental companies that need to get power to remote areas. | Contractors to run tools, or by hospitals, clinics, and other buildings where losing power for a significant period of time could be costly. | Hospitals, clinics, and other buildings housing businesses where losing power for a significant time could be costly. | Construction sites, events, and remote work areas, including mines. | Construction sites, events, and remote work areas, including mines. |
You may need a system, not a single solution
You may have realized by now that a single portable power solution may not meet your business needs. It's likely that you could require a complete end-to-end system to get the job done. This could include a device to generate power, another to step it down or transmit it, and still another one to distribute it to where it's needed.
You don't have to design and build this system on your own. An experienced electrical supply company can lay it all out for you in the most efficient and cost-effective way, including recommending all the right cables, connectors, accessories, and storage devices.
(Two of the biggest mistakes made by companies are purchasing equipment ad hoc that isn't compatible and choosing the wrong wiring and connectors).
Portable power equipment and systems are critical to the success of your business. You owe it to yourself to get the advice you need to purchase the right equipment and put it together into an effective system. Take a little time to think about what you want to accomplish and contact an expert like ATI that can put together a recommendation and a plan tailored to your needs.