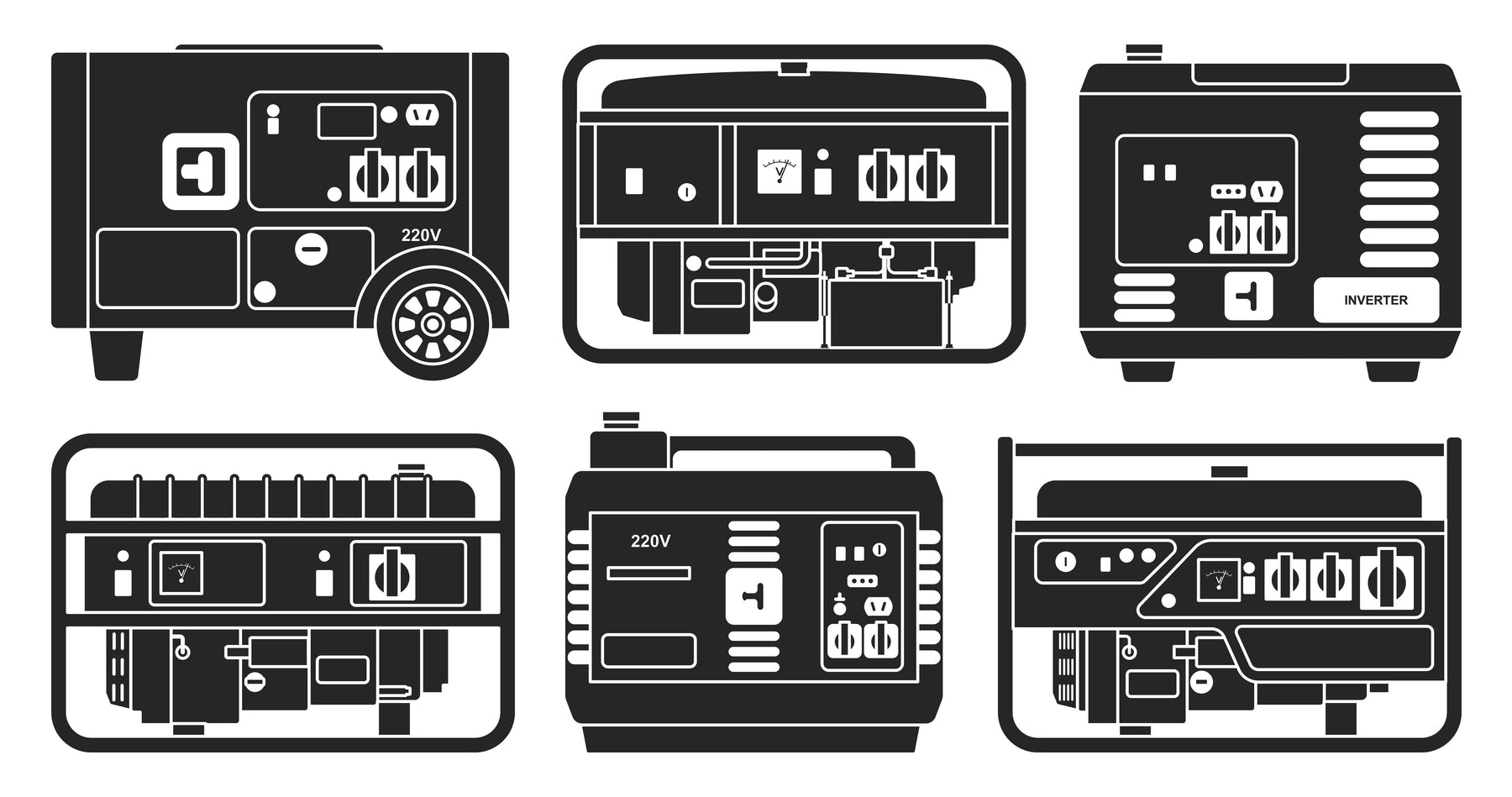 What's the Difference Between Residential and Industrial Backup Power?
Power outages in the United States and Canada are becoming more and more common and are 10 times more likely now compared to 1985-2012. The frequency of severe storms has nearly doubled since 2003-2012. In addition to weather-related outages, the aging power grid often can't keep up with surging demands. When the power grid fails it can mean thousands of dollars' worth of damages for homeowners and businesses. With the ever-increasing threat of power outages, it's more important than ever to make sure that both your home and business have a backup power supply.
Understanding the Difference Between Residential and Industrial Backup Power
Both residential and industrial generators use fuel sources such as diesel, natural gas, liquid propane, or gasoline. The main difference between residential and industrial generators is the size and power of the generator's motor. Residential generators tend to be small and compact, perfect for keeping the A/C running, your groceries cool, and the lights on. Industrial generators are likely to be large enough to be kept on a slab of cement in a permanent outdoor location.
Residential Backup Power
Residential generators are typically available in two main styles, portable and standby. Portable generators are gas powered and are great options for low-demand applications. Stand-by generators are in a fixed location outside of the home and are designed to work in conjunction with a transfer switch in order to automatically switch on when the main supply of electricity goes out. These generators run off a gas line to provide steady power for up to 500 hours of continuous use. Residential generators require regular maintenance checkups that include changing the oil, checking spark plugs, and flushing the coolant system every 6-12 months. There are no laws regulating the service schedule of a residential generator but performing regular engine maintenance can significantly prolong the life of your generator. A well-maintained residential generator can remain reliable for 25-40 years. 
Industrial Backup Power
Losing power at your business leads to the loss of critical work hours, revenue loss, and it can cause dangerous conditions. It may be tempting to consider saving money upfront by attempting to use a smaller, portable generator to keep the lights on in your office when the power cuts out. However, portable generators lack the size and strength to properly run an industrial building. Industrial generators are well-worth the investment because they are specifically designed for heavy-duty applications. They incorporate large motors that can generate the electricity that an industrial sized building demands. Commercial and Industrial generators are built with higher-quality, durable materials to reduce the noise caused by vibrations. Industrial generators feature special radiators to keep the motor cool while running at a high capacity for a long period of time. Federal legislation mandates that industrial standby generators must be maintained regularly by an accredited professional to maintain a standard of safety.
How to Choose the Perfect Generator
When choosing a generator, it's important to consider the fuel source and run time for each model. Gasoline and natural gas are popular fuel sources because they run efficiently and are easy to obtain. However, gasoline and natural gas are highly combustible and unsafe to store in large quantities. Diesel and propane fuel sources are much less combustible than natural gas and gasoline, but the fumes from propane engines may lead to carbon monoxide poisoning if not closely monitored. You'll want to make sure the generator also aligns with your personal power needs. Most residential appliances are rated at 120V to 240V. Many smaller generators and inverters are typically rated for 120V, while larger generators are rated for 120/240V.
Installing a standby power system can be intimidating. But don't worry, the power experts at ATI are more than happy to help. We can give you a free estimate on high-quality, low-cost generators, power supplies, and feeder cables the very same day. If you have any questions about how we can help supply the necessary parts for installing stand-by power at your home or business, please don't hesitate to contact our experts through the live chat on our website or contact us by calling or texting (800)-597-9311. We offer custom solutions and are happy to help you on your journey toward having peace of mind!