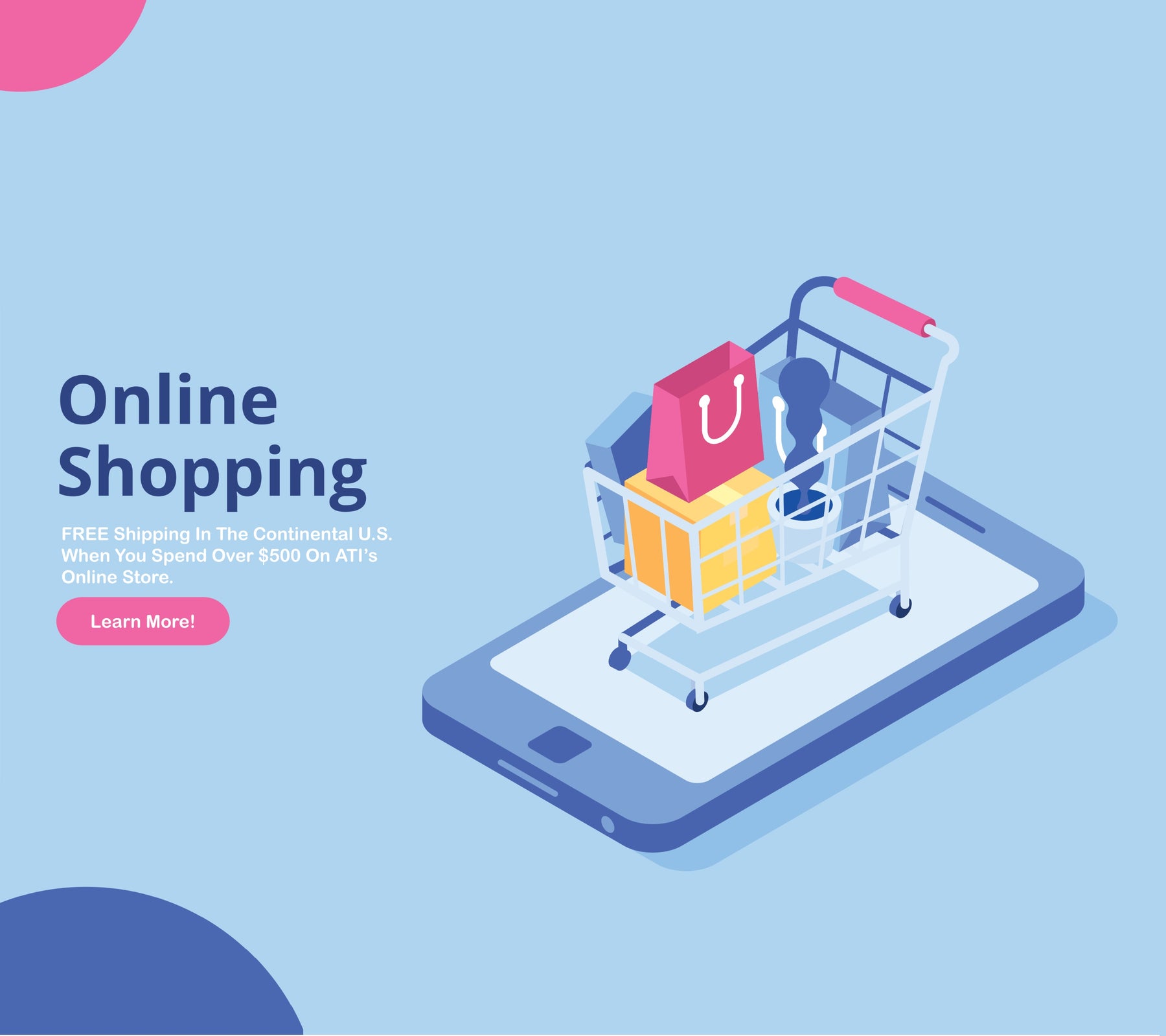 What Are the Benefits of Ordering Online?
Customer Service is one of our top priorities at ATI, and it's very important to us to ensure our customers know just how much they're appreciated! ATI Electrical Supply prioritizes providing the utmost convenience to consumers that they've come to expect from online B2C or B2B transactions. For example, we use Shopify Plus as our eCommerce platform, which is trusted by over 6000 unique online stores such as Staples, Heinz, Boll and Branch and Allbirds. We also have many convenient payment methods including all major credit cards, PayPal, Amazon Pay, Google Pay, ACH, Apple Pay, Shop Pay or Net 30 terms with pre approval.  When you register for an account, check out is quick and easy using our verification method that securely stores your information much like Amazon and other large retailers. Once an order is placed, it immediately goes to our customer service department that processes it within minutes, ensuring the fastest possible delivery. Order status can be accessed anytime by logging into your ATIelectrical.com account.                                    
Delivering Convenient Service to Our Customers
Our customers can enter our online store anytime and anywhere you can access a browser at ATIelectrical.com to search through our wide selection of portable power products, services, and solutions. ATI's online store allows our users to conveniently look through our products on your own time and determine if our solutions are right for your application. If you are matching existing products, our online store allows consumers to visualize whether their products are compatible and decide whether or not they'll need any addition components to finalize the temporary power system.
Furthermore, ATI's support pages offer multiple resources for customers to find more information about our products and services. You can find industry updates and product information in our Resource Blog Center, or view our collection of informative Product Videos (both of which are located under the Support Tab of our website). In an effort to supply our customers with an abundance of resources and to avoid any confusion, we release new videos monthly, which you can receive updates on by subscribing to our YouTube Channel. If any further questions arise during your online shopping experience, our portable power experts are available via chat online, text or by phone at (800)-597-9311.
In addition, we happily offer free shipping for customers that reside within the continental United States when you spend over $500 on our online store. This can be a substantial savings for our customers, considering many of ATI's power distribution systems and cables are considerably large, and must ship freight which may result in expensive shipping costs. Nonetheless, ATI does in fact ship intercontinentally, and is more than happy to assist customers that are living outside of the United States as well
We recommend that you Create an account today to enhance and simplify your shopping experience. This allows you to store all shipping and billing information on their account to place orders even quicker next time and keep track of all your previous orders. If you need project pricing, you can simply request a quote from your ATI Electrical Account, and you'll receive an email with your quote within minutes!
Convenience Is Everything
Shopping online with ATI saves you time, money, and conveniently allows our customers to order their portable power systems at the click of a button. Our internal systems shorten lead times by instantly processing your order as soon as it is placed. After placing an order, you will receive and email with the confirmation, and will be provided with a tracking number as soon as your order has shipped. All you need to do is relax and wait for your items to arrive! It's that easy. Visit us online at ATIelectrical.com for more information.