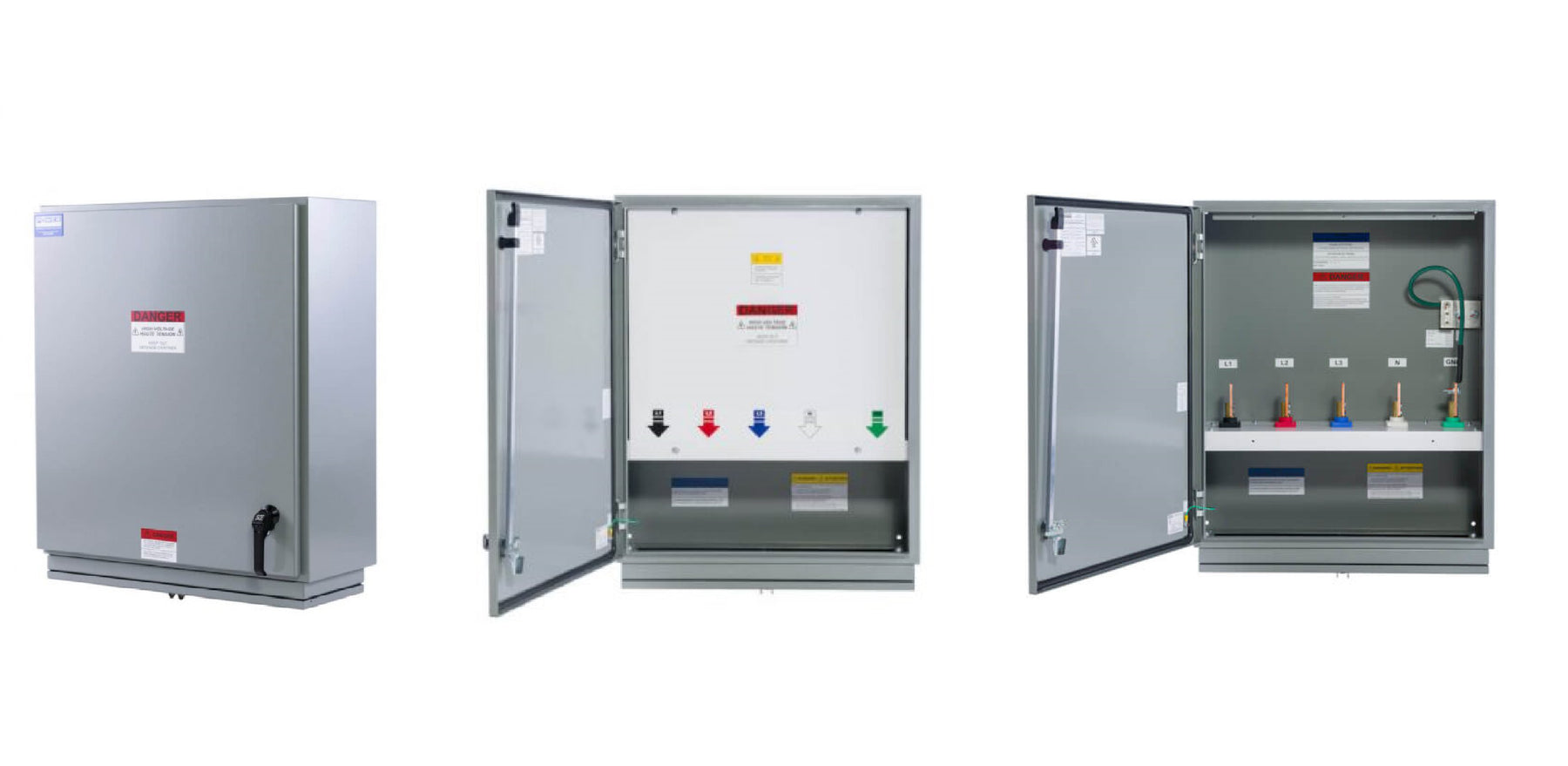 The Ultimate Guide To Generator Connection Boxes: Uses, Safety Information and More
A sudden power outage can be a critical issue for businesses and organizations. If something happens to the power, then it's important to get things up and running as soon as possible.

For example, a construction company that is working in a remote or isolated location may be at risk for power outages. A back-up generator will minimize the risk of the operation losing power and the project getting significantly delayed.

Generator boxes come in various sizes, with different amperages to meet a range of different environments. From small, remote or temporary locations to large facilities, a generator box could be vital for keeping your business going during an emergency situation.

In this guide, we will provide you with all of the information you need to help you choose the right kind of generator connection boxes for your business or operation.

From generator connection box basics to product recommendations, you'll find everything you need to know here.
Permanent Generator Connection Boxes for Portable Power
Having a permanent generator connection box can ensure your premises can react quickly to an outage, benefiting from portable power that can restore business functions and prevent serious issues from taking place.

Whether portable power has always been a part of your risk management strategy or you're re-evaluating your needs, there is a lot of value in having a generator on-site in case of an emergency.
Why Choose Portable Power?
Having access to portable power can keep you up and running if you suddenly encounter an outage. For remote or critical projects, having permanent generator connection boxes can be a vital asset, providing a safe connection so that work can continue.
What Industries Can Benefit From Installing a Generator Connection Box and Investing In a Portable Generator?
Most industries can benefit from a permanent generator connection box. In hospitals, banks, gas stations, care facilities, and places that rely on refrigeration, this emergency supply can be critical to avoiding disaster.

Other places of business like universities, schools, public utilities, mining operations, and theaters can also benefit from having permanent generator boxes to make sure they can continue to operate while waiting for repairs to be carried out.

Even a temporary loss of power can be disastrous for many industries, making it all the more vital to have a generator on site.
Benefits of Choosing a Quality Generator Connection Box
Choosing a quality generator connection box helps give you confidence that you can keep your systems going, even when your main source of power is down. With ATI Electrical, some of the benefits you can expect from our generator boxes include:


Reliable and safe connection
Provides convenience and quick connection options to respond to emergency situations
NEMA 4/12 enclosure to protect against wind-driven rain
Capable of handling a range of 400 Amps to 2000 Amps
Multiple configurations to numerous wiring possibilities to fit various requirements
Silver-plated copper bus bar for reduced resistance
Lockable enclosure with concealed hinges for security
Dropdown door provides security and safety when cables are not connected

When you're looking to identify the best generator for your organization's needs, it is important to put safety first.

Having a range of built-in safety features can allow your generator to be stored and accessed without risk, allowing electricians or contractors to carry out work as needed.

Investing in a high-quality generator provides peace of mind, ensuring you've made the right choice for your business or facility.
Types of Generator Connection Boxes at ATI Electrical
At ATI Electrical, we stock a range of high-quality generators suitable for professional use. Whether you're looking for a standard, compact or mini generator box, we have a selection of products to suit your needs.
Standard Generator Connection Box
This affordable standard generation box is the ideal piece of equipment for providing backup power as needed across all types of industries.

Key features include:
Amperages of 400, 800, 1200, 1600, and 2000
Series 16 Cam Lock Connector
Voltage rating of up to 600v AC
NEMA 4/12

Wall-mounted and made from durable carbon steel, this is a reliable product guaranteed to deliver when you need it most.
Compact Generator Connection Box
This compact generator connection box is a great product for smaller businesses and organizations needing a generator solution.

Key features include:
Amperages of 400, 800, and 1200
Series 16 Cam Lock Connector
Voltage rating of up to 600v AC
NEMA 4/12

Lockable and lightweight, this generator is a great option for someone looking for a more compact generator solution for their premises.
Mini Generator Connection Box
This low-cost, high-quality connector box is a fantastic product for facilities requiring a more compact generator solution, ideal for smaller-sized premises.

Key features include:
Amperage of 400
Series 16 Cam Lock Connector
Voltage rating of up to 600v AC
NEMA 4/12

Watertight, lockable, and easily wall-mounted, this mini generator connection box can provide emergency power as needed to help keep your business premises during an outage.

When selecting the right generator for your selection, it's important to consider the size you need in addition to your required amperage.

Safety and security is important for a generator box. If someone who is inexperienced tries to operate it, then they could be at risk. You may also need to think about your budget, your type of facility, as well as the likelihood of a power outage.

Should you need further assistance in selecting the right generator box for your needs, our team will be more than happy to help you choose the most appropriate product.

No matter what industry you operate in, it's important to consider the different threats to your premises or facility. A power outage could have some serious consequences, and choosing the right generator solution could help you avoid major problems.

With lots of different types of generators available, you'll be sure to find something that meets your requirements.
ATI Electrical provides many different products that are designed to help keep your business safe from power outages and working efficiently in case one does occur. Make sure your business is fully prepared by shopping for generator boxes at ATI Electrical.

If you have any questions or concerns about specific products, then call us at 800-597-9311 for help!