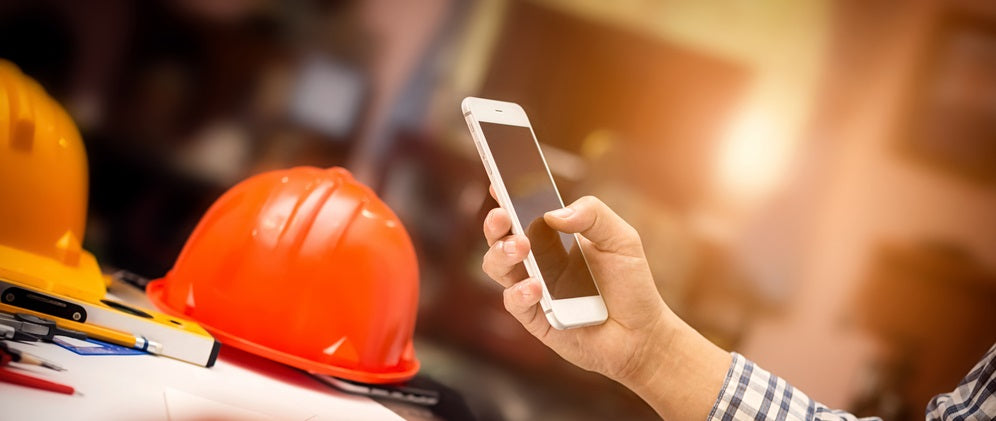 ATI Is Now Offering Text Messaging For Our 1-800 Numbers
Text Messaging has grown to become a one of the most widespread and common forms of communication used in the business world today. It's something all of us use,
every day,
from confirming doctor's appointments to communicating with friends and loved ones; this quick convenient manner of communicating allows us to manage many aspects of our lives in an expedient fashion. That's why here at ATI we've tailored it to into our sales process, allowing us to respond to customers in fast and personalized manners. Whether you're seeking a quote or have general questions about one of our products, you won't have to wait on a lengthy hold or twiddle your thumbs listening to a prerecorded audio message. These are many of the reasons why the Portable Power Experts at
ATI Electrical Supply
have text-enabled our 1-800 number, allowing our customers to send us text messages, photos, or pdfs to our toll-free number at
1-800-597-9311
.
The Value of Text-Enabling our 1-800 Numbers
ATI is continually working to provide our customers with the most convenient shopping experience, thus constantly adapting and facilitating more ways for our customers to get in contact with our sales team conveniently and effortlessly. If our 1-800 line is occupied when you need to contact us instantly, simply send us a quick text message and one of our experts will generally respond to these messages within one hour. We understand how it can be extremely frustrating when you need something, and your inside contact is not picking up the phone or responding to emails, therefore we encourage our customers to take advantage of this opportunity in order to receive expedient service with the same quality. We're working to help you.
Every one of us is occupied with many tasks and are too busy to sacrifice any time waiting on hold with a sales representative or automated message. ATI is practically eliminating all these redundant and frustrating steps from our sales process. While we're still offering this option to call and speak with one of our sales representatives, we are also trying to make your shopping experience as simple as possible. For example, If you are extremely busy, or stuck in a meeting but you need to order something such as cam-lock connectors, simply snap a photo of the connectors and send it to us at 1-800-597-9311. We will respond in a punctual timeframe and get the connectors you need ordered and sent to you as soon as possible.
If you are a business owner using a toll free 1-800 number to reach your target customers, it could be a great idea to incorporate a text-enabled 1-800 number into your regiment. From a business perspective, text-enabled capabilities allow us to communicate with you simply, even without being directly contacted. We're reassured that our customers are satisfied because of the ability to check in on them and ensure they received the portable products they needed in a timely fashion without being too intrusive. We can stay in touch with our customers with a simple text message. Requests we receive through text messages are extremely beneficial because it allows us to keep a written record of exactly what the customer orders – and prevents the sales representative from making a mistake when writing down what the customer needs.
Stay In Touch
ATI Electrical Supply is the most complete portable power supplier on the web with great connections. From our expedient text messaging system to our detailed website, we make your convenience our top priority. Additionally, If there are products that you need but don't see them on our site, please call or text us at 1-800-597-9311. If you need it, we can get it. Our staff's assistance is right at the tip of your fingertips with just the push of a button – Send. You can contact us with any questions or concerns without hesitation. ATI is committed to providing our customers with exceptional service. Watch the video below about our new text-enabled 1-800 number.