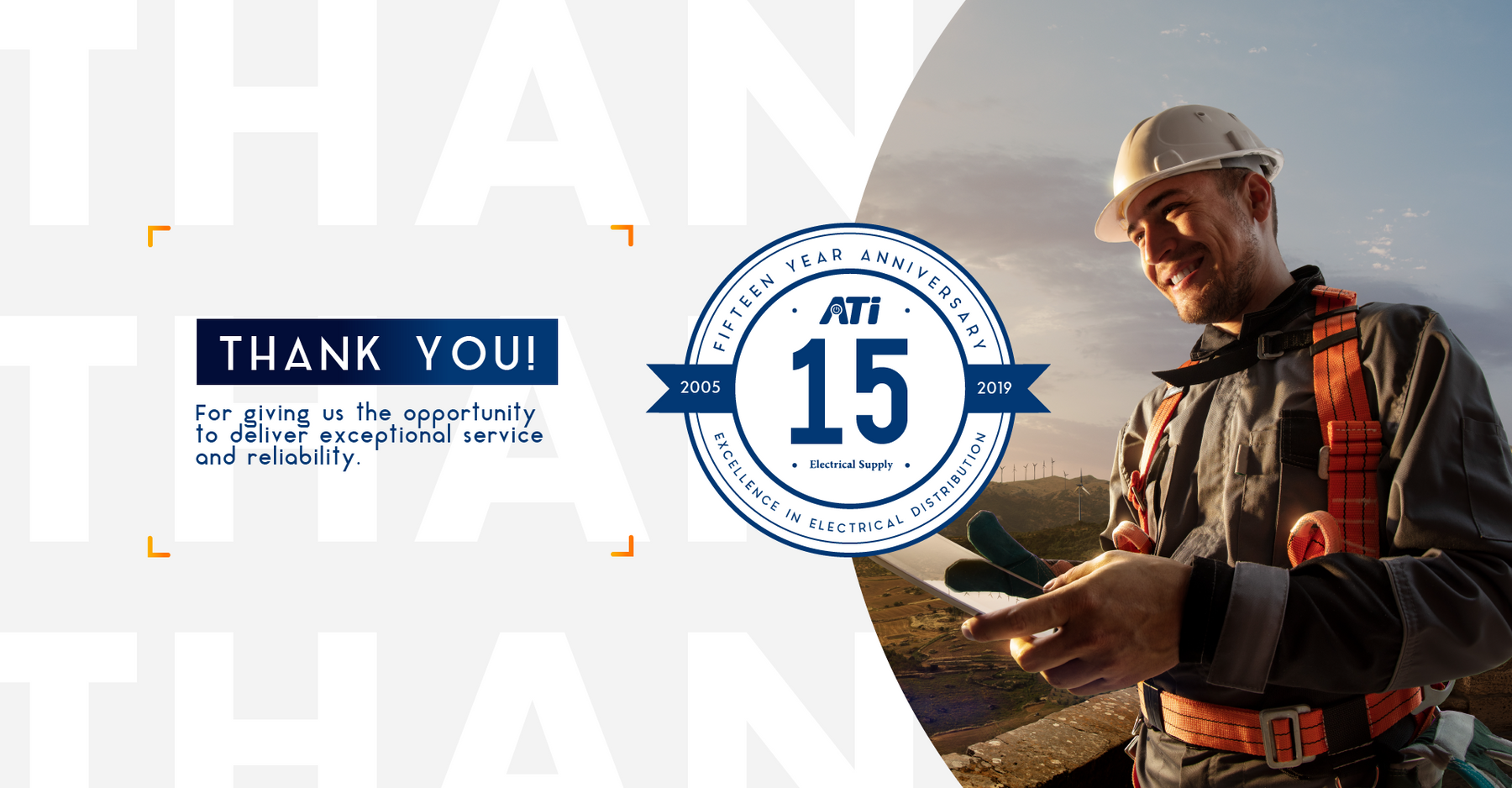 ATI Electrical Supply Celebrates 15 Year Anniversary with New Website Launch
Las Vegas, Nevada – July 26, 2019 - ATI Electrical Supply a full line electrical distributor has just announced the launch of their new improved website www.atielectrical.com – this comes as part of the companies 15 Year Anniversary celebration. The introduction of the new website makes it easier for customers to order online, store their shipping and billing preferences, track their order status, easily reorder products, request online quotes and much more.
"The Ecommerce landscape is constantly changing and our ability to stay ahead of that change will allow us to be in a better position to give our customers exceptional service while ensuring that our solid position as a reliable Electrical Distributor is maintained" said ATI's COO Mildred Munjanganja.  "The future looks promising"
ATI Electrical Supply takes pride in its ability to accurately customize customer solutions specializing in switch-gear & controls, portable power and wiring cables.  The company is known for providing high quality electrical products for both industrial commercial markets with A+ service rating for expert service, technical expertise and quick turnaround times. 
 "What sets us apart is our strong engineering background, our focus on constant improvement and our ability to create mutually profitable opportunities through long lasting partnerships" Said ATI's CEO Greg Knowles, "We are pleased to introduce new products from great brands such as Rittal, Schneider Electric (Square D), Power Assemblies, Leviton and more and we are excited to have locations all over the country to serve our customers faster and more efficiently"
To learn more about the company's offerings and see the new and improved website go to www.atielectrical.com or call 1-800-597-9311 – the ATI team is readily waiting to serve you.